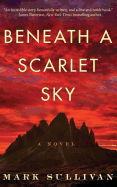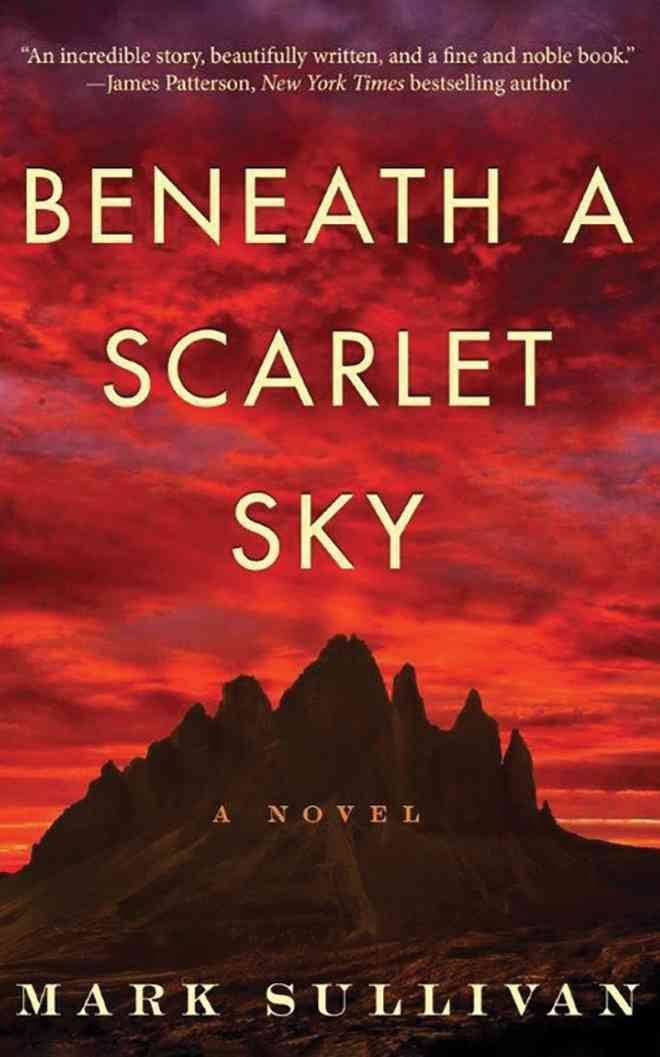 Set in Milan, Italy, and the surrounding countryside during the last two years of the World War II, Beneath a Scarlet Sky by Mark Sullivan tells in novel form the true story of Pino Lella, a young man caught up in a world of espionage, patriotism and love. As Nazis infiltrate and take command of Milan, Pino's aunt and uncle continue to run their leather goods shop, selling fine handmade products to the wealthy of the city, as well as to the Nazis.

Pino is startled to see the Germans, but he is young and his mind quickly turns to Anna, the beautiful woman he met earlier. The war is closing in on the city, but he can ignore it--until the night Milan is bombed, and Pino and his younger brother, Mimo, narrowly miss dying in a movie theater. For their safety, Pino and Mimo are sent to a camp in the Alps run by priests, where Pino frets about his inability to do anything for the war effort. Then, he is given a series of tasks by the head priest, which changes Pino's outlook. He also learns to drive, a skill that aids him tremendously when he returns to Milan and enlists in the Fascist army to avoid being sent to the Eastern Front. Assigned as driver to one of the highest-ranking Nazis in Milan, Pino uses his position to help the Resistance.

Throughout this taut thriller, Sullivan has interwoven numerous small details of life during the war, based on interviews with Pino Lella and countless hours of research in archives and books. He includes the plight of Jews and others captured and enslaved by the Germans; the constant tension and fear the Italians lived in as the battle for Italy raged around them; and the destruction from the Allies dropping bombs night after night as they advanced toward Milan. Sullivan counters this heaviness with the intricately woven love story of Pino and Anna, who continue to believe in a future and its myriad possibilities, despite the horrors they witness unfolding around them.

Beneath a Scarlet Sky tells an exciting and previously unknown tale of a young man determined to help his country in any way he could. --Lee E. Cart, freelance writer and book reviewer

Shelf Talker: Set during World War II, Beneath a Scarlet Sky tells the true story of one young Italian's efforts to thwart the Nazis.