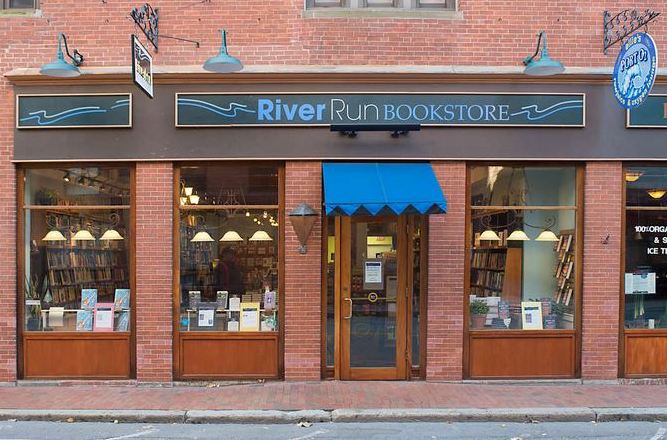 Congratulations to RiverRun Bookstore, Portsmouth, N.H., which is celebrating its 15th anniversary during the month of April by offering a $150 anniversary gift card that entitles the purchaser to a bonus $30 gift card (which the store suggests buyers spend on themselves). Purchasers of the $150 gift card will also be entered into a drawing to win an additional $500 gift card. If the store sells 150 of the $150 gift cards, it will have a drawing for a $1,000 gift card.

In an e-mail to customers, owner Tom Holbrook said: "Personally, I don't think we can sell 150 of these anniversary gift cards. People just don't buy as many books as they used to. You can prove me wrong, though. I'd like to see it. About 1,000 people will open this e-mail, so only 15% of you have to participate to make it work. If you regularly buy books for birthdays and Christmas, grab two of these special gift cards. Thinking of publishing a book with Piscataqua Press? These gift cards work for that too!

"Obviously, I'd love to just give away a $1,000 gift card, because it's what I would want to win, but we can't afford to do that without a high level of participation from our customers.

"Our customers, who have been so good to us through the years, I thank you. It has been our privilege to serve this town for so long, and we have every intention of doing it for another fifteen. As long as you continue to show up, we will be here.

"This anniversary special, however, won't be seen again until our 20th, so do it, now!"