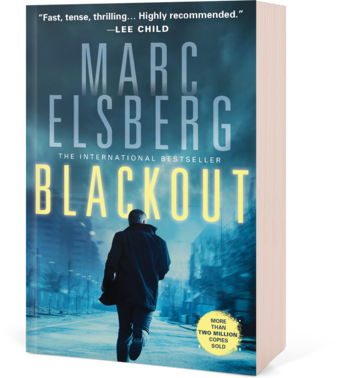 Sourcebooks has launched the Bookstore Blackout Challenge, which will award $2,000 to two independent bookstores and grant $1,000 in reader prizes, in conjunction with the June 6 release of the U.S. edition of Blackout by Marc Elsberg. In the novel, terrorists take out electrical grids across Europe and then the crisis moves to the U.S. and beyond, with the lives of millions of people threatened.
The challenge Sourcebooks is posing to bookstores is to show how they would "Survive the Blackout." Anyone can nominate their independent bookstore at Sourcebooks Bookstore Blackout Challenge. The store with the most votes wins $2,000. The store with the most creative #BlackoutChallenge campaign on social media will also win $2,000. Booksellers can watch the Blackout video for further details
The contest begins May 1 and runs until May 31. Winning bookstores will be announced in June. In addition to bookstores receiving prizes, every customer who votes for their local bookstore will be entered to win a $250 gift card to their local indie bookstore, as well as a blackout survival kit, including tent, sleeping bag, books, flashlight and food. A dozen second-place winners will receive a $50 gift card to their local independent bookstore.