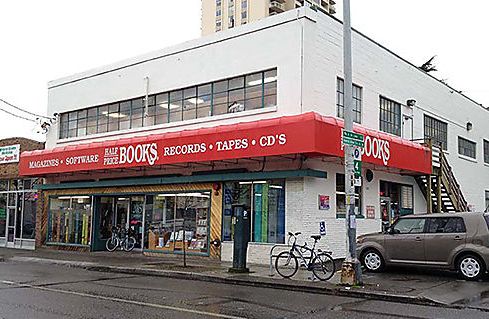 The Half Price Books near the University of Washington in Seattle, Wash., closed on Sunday, the Daily, the school's student newspaper, reported. The store was founded some 30 years ago and was part of the Half Price Books chain, which has more than 120 locations across the country.
In announcing the closing, the store wrote in part, "We have loyal customers in the University District, but unfortunately, the customer traffic hasn't been high enough to allow us to stay, so we are focusing our resources on our six other Seattle-area locations."
The paper speculated that among reasons for the closure could be "the new upzone legislation," which should make land values in the university district increase "in the near future."
Another Half Price Books, in the Capitol Hill neighborhood, closed in 2013.