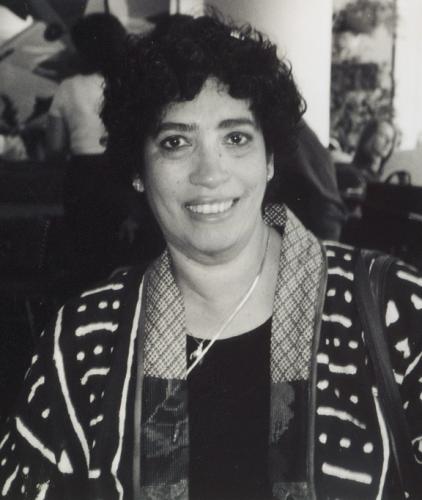 Patricia McKissack in 2007
Patricia C. McKissack, who with her late husband, Fredrick McKissack, published more than 100 children's books, died on April 7, the St. Louis Post-Dispatch reported. She was 72.

The McKissacks focused on African-American history, folklore and stories and won many awards, including a Newbery Honor and nine Coretta Scott King Author and Honor awards. In 2014, they received the Coretta Scott King-Virginia Hamilton Award for Lifetime Achievement.

Patricia McKissack was probably best known for The Dark-Thirty: Southern Tales of the Supernatural, which won a Newbery Honor and the King Author Award in 1993. The same year, she and her husband won a King Honor for Sojourner Truth: Ain't I a Woman?

Among other titles, her first picture book, Flossie and the Fox, has been widely translated, and another picture book, Stitchin' and Pullin': A Gee's Bend Quilt, was performed on the stage.

Her latest book, Let's Clap, Jump, Sing & Shout; Dance, Spin & Turn It Out! , a collection of games, songs and stories from African-American childhoods and illustrated by Brian Pinkney, was published in January by Schwartz & Wade.

Her son Fredrick McKissack Jr. told the Post-Dispatch that his mother had deeply missed her husband, who died four years ago. They were "best friends and partners," he said. "She tried to keep her spirits up and was coming up with ideas for new books, but she wasn't the same."

His parents had a "missionary zeal" to write about African-American characters "where there hadn't been any before," he continued. "Not all Southern characters were sharecroppers. They loved that [through their books] black kids would get a part of history they hadn't learned."