Applications are being accepted for the 2017 Bookshop Santa Cruz Writing Residency at the Wellstone Center in the Redwoods. The two-week, sponsored residency was launched last year in honor of the bookstore's 50th anniversary and will be offered annually through 2020. It is open to any author writing a work of fiction. Preference is given to either a California writer or an author working on a book that takes place in California, though any writer is welcome to apply. Preference will also be given to writers with a previously published book or with a literary agent or contract for their book. Applications for this year's residency are due June 1, 2017.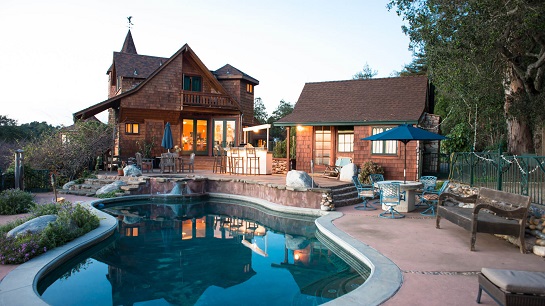 The residency, located at the Wellstone Center in the Santa Cruz Mountains and run by Sarah Ringler and author Steve Kettmann, provides a room and meals for the selected writer for 14 days. The writer can also participate in Wellstone offerings, including yoga and open mic night, and will receive a consultation session with Bookshop Santa Cruz buyers to discuss their project in relation to the marketplace.
Thad Nodine, who was the inaugural resident for the Bookshop Santa Cruz Writer Residency at the Wellstone Center in the Redwoods in 2016, said, "This residency [made] a huge difference in advancing my work on my novel and my career as a writer. Bookshop Santa Cruz and the Wellstone Center in the Redwoods represent the best in supporting literature and writing, not just in Santa Cruz but for California and nationwide."