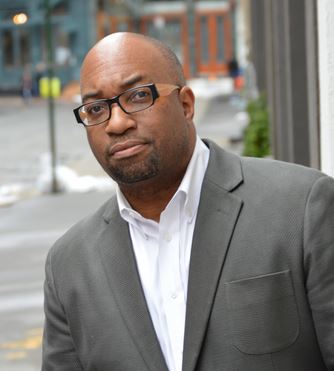 Kwame Alexander
Bestselling author and Newbery Medal winner Kwame Alexander has joined the Society of Children's Book Writers & Illustrators' Board of Advisors, effective immediately. The board consists of leaders in the children's publishing community including authors, illustrators, editors, art directors and executives from leading publishing houses.
A poet, educator and author of 24 books, Alexander said, "A big part of living the writerly life is surrounding yourself with like-minded creative people who embrace the responsibility that comes with writing books for young people. I'm excited to be a part of an organization that gets that."
SCBWI executive director Lin Oliver commented: "The SCBWI Board of Advisors is comprised of the most prominent, thoughtful, and devoted creators in the field of children's literature, who help define our mission, establish new programs, and serve our membership. Having Kwame come aboard, bringing his commitment to the field and ardor for literature, is a gift to us all."