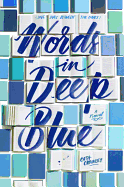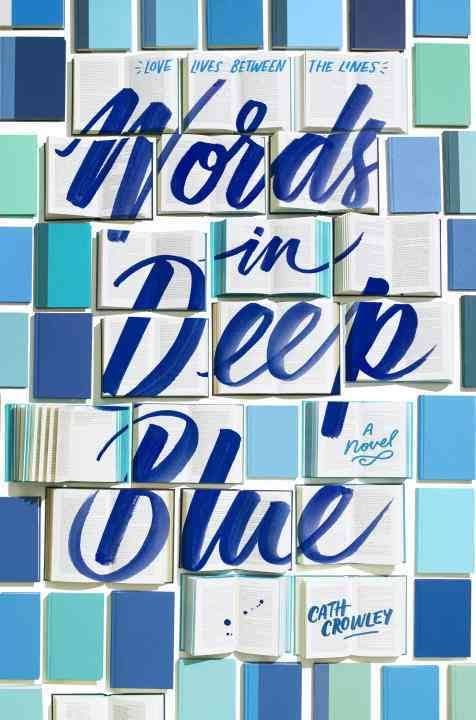 "I'm thinking about the transmigration of memory... that happens all the time--saving people the only way we can--holding the dead here with their stories, with their marks on the page, with their histories."
At heart,
Words in Deep Blue
is about connections--and missed connections. Every character is desperately seeking something: love, security, amnesia, a lost book, a second chance. It's also a love letter to the power of words and story.
The novel's plot is complex but the reward for keeping up is tremendous: two families face a newly uncertain future for which they are completely unprepared. Henry, 18, his sister, George, 17, and their parents have owned and occupied a cozy secondhand bookshop called Howling Books in Gracetown, near Melbourne, Australia. After 20 years, though, the parents have now split up, and their mom, reading the digital writing on the wall, wants to sell the shop. Henry is in love with a girl who has just broken up with him--for the nth time: "Amy does love me. She did love me. She wanted to spend an indefinite amount of time with me, and that's basically the same as forever." George, after losing contact with a mystery pen pal, has simply stopped believing in love: "[O]ur family is sh*t at love."
Three years earlier, Henry's best friend, Rachel, her brother, Cal, and their mother moved to the coast from Gracetown to help care for their grandmother. Ten months ago Cal accidentally drowned; Rachel's grief is so overwhelming she's failed her senior year and decided to leave the ocean and move back to Gracetown. But she can't bear to tell her old friends about Cal's death. Meanwhile, although she's tried to squelch it for years, her secret love for Henry is reawakened when she winds up working at the bookstore alongside him. It doesn't help that Howling Books is a surprisingly romantic place. A niche in the shop holds the Letter Library, in which customers can highlight words or write in the margins of their favorite books. Some people even leave entire letters "to the poets, to their thief ex-boyfriend or ex-girlfriend who stole their copy of
High Fidelity
" between the pages of the books. "Most people write to strangers who love the same books as them--and some stranger, somewhere, writes back," Henry says.
Alternating between Rachel and Henry's voices, with occasional flashbacks and "found" letters interspersed between chapters (even Australian author Cath Crowley gets in on the action in a fourth-wall-breaking letter she leaves for readers, explaining how she came to write a story "about the things readers leave behind"), the novel unravels the intrigue, mystery and tragic loves in the lives of its protagonists. What happens among the truly lovable Rachel, Cal, Henry, George and various other hangers-on is something geometrically greater than a love triangle--more like a love rhomboid--and readers will hang on every clever, funny, heartbreaking, true word. --
Emilie Coulter
, freelance writer and editor
Shelf Talker:
In this gorgeous YA novel, Australian teens face love, death, change and the power of words both spoken and unspoken.