"We don't have your typical background or experience," said Dan Ullom, co-owner of Brick & Mortar Books, opening next month in Redmond, Wash. The 4,000-square-foot bookstore will sell new books for children, teens and adults, with about 40%-50% of the inventory devoted to children's and YA titles. Ullom plans to have a soft opening in May, followed by an official grand opening toward the end of June. "We know there's a lot to learn," he said. "We're putting our hearts and souls into it."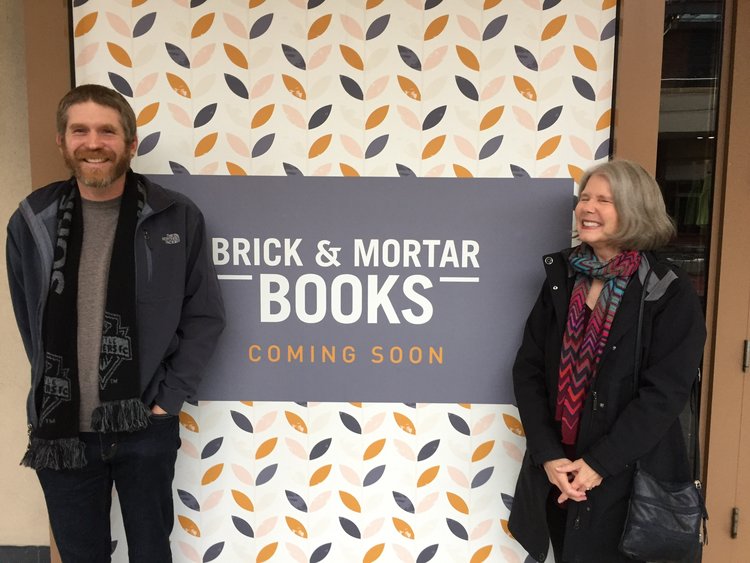 Dan Ullon and Tina Ullon
Ullom's partners in this endeavor are his parents, Tina and John. Dan and Tina plan to work at the store most days (they are hiring someone with experience opening and running a bookstore). Though neither of them have prior experience in bookselling, they both share a passion for books and especially for getting children to read. Tina Ullom has been a school librarian for the last 15 years, while Dan Ullom has taught third and fourth grade for nearly as long. A major impetus for opening Brick & Mortar Books is sharing their love of reading and hoping to turn reluctant readers into avid readers.
"Our thing is, we've spent a ton of time with kids and learning how to get kids interested in reading," Ullom explained. He added that the store will have such a large selection of kids and YA books because "that's where we know we can make a difference."
At the same time, the store will stock plenty of poetry, fiction and nonfiction for adults, with an estimated opening day inventory of around 20,000 books. Ullom won't be selling used books, as there are already two used stores in the area. For non-book items, Ullom is particularly excited about stocking and selling a variety of chocolates. The store will also have greeting cards and journals, and on the kid's side, Ullom plans to carry plenty of science kits and other practical items that promote STEM and STEAM education. Aside from the chocolate, Ullom won't sell any food or drink. He noted that a French bakery is slated to open across the street, less than 100 feet from his store, and that his "passion isn't in food." Brick & Mortar Books will, however, be coffee friendly.
Remarked Ullom: "In the Seattle area, you can't not be coffee friendly."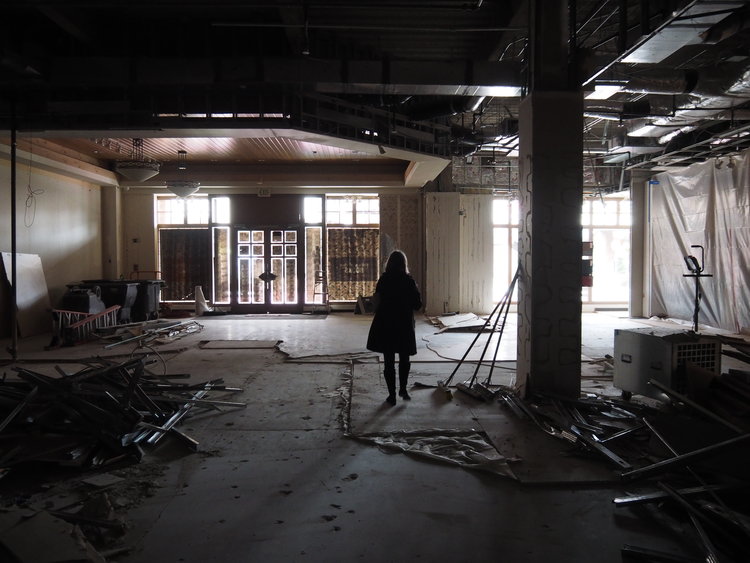 Brick & Mortar in progess
Ullom's plans for events have evolved as he's come closer to opening. In addition to traditional author events, Ullom intends to do more poetry events than he had initially thought, as the city of Redmond has a vibrant poetry scene and even its own poet laureate. Bricks & Mortar Books will host events with the nonprofit Reading with Rover, which allows children to build their reading ability and confidence by reading out loud to specially trained dogs--Ullom called these events "not only adorable" but fun and enriching for the kids as well. Given his and his mother's backgrounds, Ullom would also like to do events with local schools and libraries.
Brick & Mortar Books will open in Redmond Town Center, a shopping center that Ullom described as very open and having a feel somewhat like that of Fashion Island in Newport Beach, Calif., though not quite so upscale. The street outside his store is a pedestrian walkway on which there are plenty of other shops and, when the weather is appropriate, bocce ball and shuffleboard. Ullom and his family were initially skeptical of opening in a mall in 2017 but, after exploring the possibility and some back and forth with the mall's management, were convinced that "they get it."
The mall also used to be home to a Borders Books & Music, which left Redmond without a new bookstore after it closed in 2011. Ullom reported that he still hears from people that they miss having a bookstore in that mall. So far, the community response has been encouraging, he said. The store has accumulated several hundred Facebook followers despite still being weeks away from opening, and around 20 community members have offered to volunteer. A local TV personality even called Ullom to say that he wanted to help in any way that he could. Other Seattle-area booksellers have been similarly supportive: Ullom recalled that booksellers from Third Place Books, Elliott Bay Book Company and Queen Anne Book Company have offered to help, with one bookseller even offering to take the day off and help at Ullom's grand opening.
"In the Pacific Northwest, there is such a great community of booksellers and bookstore owners," said Ullom, emphasizing that in an area full of tech companies it is especially important to make sure bricks-and-mortar retail survives. "We all want this to work." --Alex Mutter