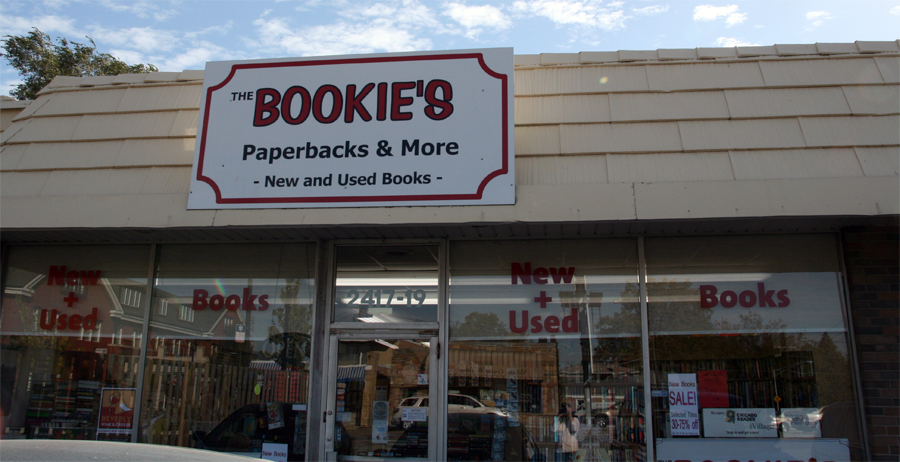 Bookie's, the new and used bookstore in Chicago, Ill., is expanding into much larger space where it will stock a higher proportion of new books, dnainfo.com reported. At the same time, Bookie's plans to retain its current space as a place for book signings, book clubs, children's book fairs, game nights, community meetings and more.
Located in the Beverly neighborhood, Bookie's is a crowded 900-square-foot store whose inventory is about 75% used books. The new 2,800-square-foot space will devote 2,000 square feet to retail and offer 50% new and 50% used books. The new store, which will have "more of an open and airy feel, with areas for children's story time and comfy chairs for adults to flip through the pages of books they are considering buying," is expected to open around June 7. After that, the current store will be reconfigured as Bookie's Annex.
"This is a necessary expansion to give me more room," owner Keith Lewis said. "I need more space to be able to display my books and merchandise." He added that the store has "a couple of potential book signings lined up. Amazon has cut into the business quite a bit, and we need to strike back."
Bookie's was founded by Larry Kroff in 1989. Lewis, a former schoolteacher, bought the store in 2015. The current location is 2419 W. 103rd St.; the new store is around the corner, at 10324 S. Western Ave.