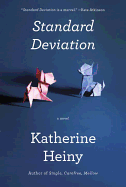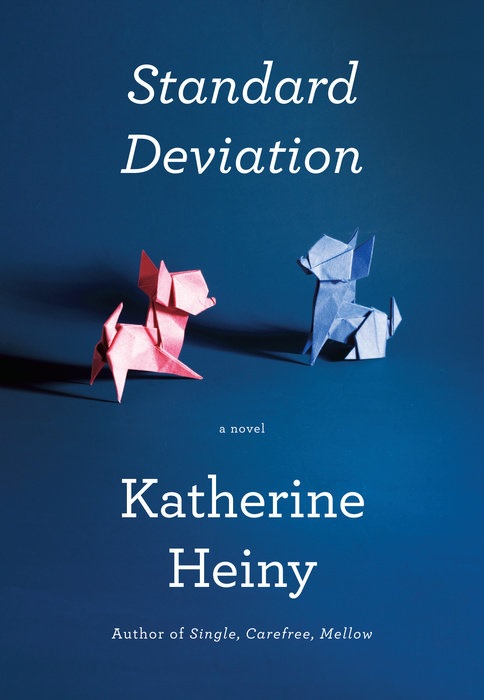 Twenty-four years after the publication of her first short story in the New Yorker, Katherine Heiny's (Single, Carefree, Mellow) debut novel finally has made its way into the world, and the wait has been worth it. Standard Deviation is a winning effort that smartly examines the ties that bind in even the most unlikely of marriages.

Set in the affluent territory of New York's Upper West Side, Heiny's novel focuses on the pairing of venture capitalist Graham Cavanaugh and his wife, Audra Daltry, a freelance graphic designer 12 years his junior. Their affair ended Graham's marriage to corporate lawyer Elspeth Osbourne, a woman as orderly in the conduct of her life as Audra is free-spirited in hers. That striking difference leads to the novel's principal motifs: Graham's persistent speculation on the vagaries of romantic attraction that caused him to wed two such different women, and his hope that, despite the fatal wound he inflicted on his marriage to Elspeth, "maybe they could be successful friends."

Graham and Audra also must deal with the challenge of their 10-year-old son Matthew's Asperger's syndrome, a subject Heiny portrays with an understated realism. Matthew demonstrates a preternatural talent for origami that leads to the invitation to join a club that meets in the apartment of a middle-aged manchild named Clayton, and eventually takes the family to a convention of origami enthusiasts in Connecticut. Heiny trains a keen eye on that event, one that leads Audra to wonder why there aren't "nice, well-rounded people who enjoy a bit of origami, the way there are nice, well-rounded people who enjoy a bit of bondage."

Heiny's gift for quick-witted dialogue displays the skill of an observational comic. She applies that same talent to concise descriptions of her characters, as when Graham pictures Elspeth and her new partner, Bentrup, as "an entirely platonic couple like Bert and Ernie." Seen through the lens of Graham's mild bewilderment, Audra's penchant for striking up frank conversations with total strangers, or welcoming improbable houseguests--including the apartment building's doorman--into the family home, also provides a consistent flow of humor.

With its assortment of quirky characters who stumble through life even as, to all outward appearances, many of them should have it mastered, Standard Deviation bears a certain resemblance to the work of Anne Tyler. Readers who appreciate that style of intelligent but gentle domestic comedy will enjoy this work. --Harvey Freedenberg, attorney and freelance reviewer

Shelf Talker: Katherine Heiny's debut novel investigates the sometimes inexplicable nature of romantic attraction.