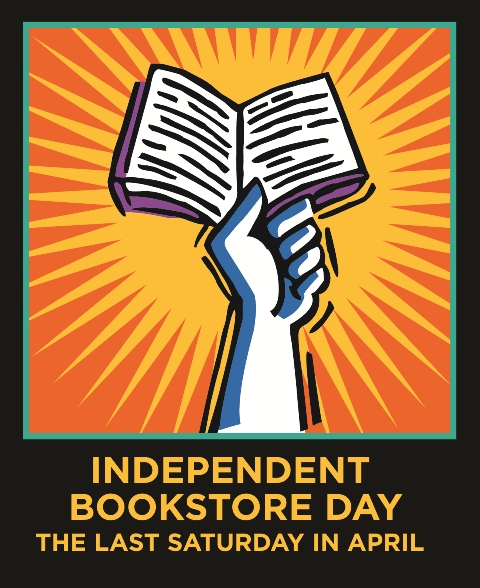 With Independent Bookstore Day 2017 rapidly approaching, here's a last look of what some indie bookstores around the country have planned for the third annual celebration:
Watermark Books & Cafe in Wichita, Kan., is celebrating IBD and its own 40th anniversary with a two-week celebration. Starting this week, the store will host local and national authors, arts and crafts demonstrations, wine and margarita tastings, a happy hour and much more. On Indie Bookstore Day itself, Watermark will offer special varieties of coffee along with anniversary chocolates and scented candles. Activities will include a book quiz tied to Ronald Rice's My Bookstore, a special storytime session, an art class, poster signing with artist Grant Snider, and a talk and signing with mystery writer John Sandford (Golden Prey).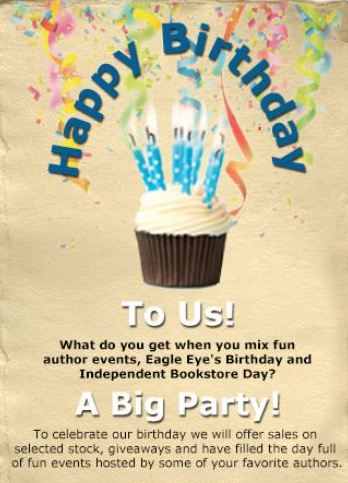 For Eagle Eye Bookshop in Decatur, Ga., April 29 also happens to be the store's 14th birthday. The day will include special sales, giveaways, and events. Author David Fulmer will kick off the day with a one-hour fiction workshop, and Eagle Eye Bookshop owner Diane Robinson will teach crafts and tell stories in the afternoon. Mary Kay Andrews will share treats from her upcoming Beach House Cookbook, and mystery writer Susan Crawford (The Pocket Wife), will host a storewide mystery. The day's final event will be a cocktail party featuring Joshilyn Jackson (who has a story in the IBD Literary Cocktail Party collection) and Anna Schachner (You and I and Someone Else).
Quail Ridge Books, Raleigh, N.C., is creating an Independent Bookstore Night of "1920s literary fun." In the evening, customer can "pass through our blue side door and into a speakeasy, featuring literary themed cocktails." Two literary sessions will take place at 6:30 and 7:45 p.m.; individuals and teams can participate.
In Greenwood, Miss., the festivities at Turnrow Book Co. begin early with a visit from a local beekeeper, followed by two special storytime sessions. After lunch, customers will have a chance to meet four Mississippi authors: Jamie Kornegay (Soil), Michael Kardos (Before He Finds Her), Catherine Pierce (The Tornado Is the World) and Becky Hagenston (Scavengers). To celebrate the 75th anniversary of Little Golden Books, Turnrow will host an interactive art hour complete with kits for making Little Golden Books. And finally, the day will conclude with a beer tasting from a local craft brewery and live music.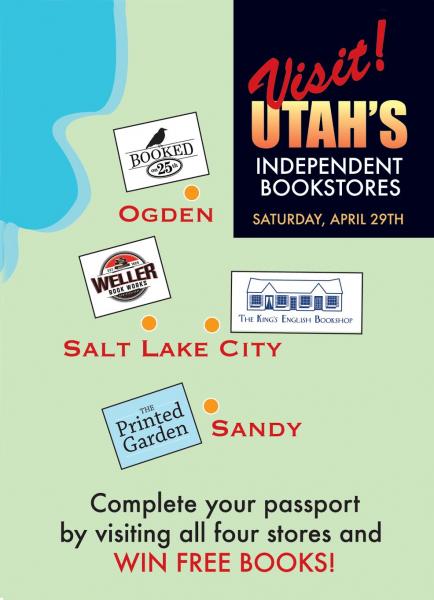 At the King's English Bookshop in Salt Lake City, Utah, IBD will begin with a special storytime in honor of the late author Amy Krouse Rosenthal. After that, customers will be able to try their hands at calligraphy, learn how to repair a book's binding, and compete in a Bookworm Spelling Bee. The King's English will also be taking part in a regional Bookstore Crawl with three other independent bookstores. Customers can pick up a passport at any of the participating stores (Booked on 25th, Weller Bookworks, The Printed Garden), and those who collect stamps from all four stores will be entered to win gift cards and more.
On Independent Bookstore Day, Let's Play Books! in Emmaus, Pa., will debut a new set of bookcase stairs, put together through the help of 14 donors and a local artist, leading up to the store's "Cattic," before asking customers to vote on the store's next project. Throughout the day, every $10 spent at the store will earn a raffle ticket, giving customers a chance to win signed books and a variety of special items from other local stores. The festivities will also include a handful of other giveaways and prizes, along with appearances by authors David Lubar (The Weenies Series) and Kate Racculia (This Must Be the Place), a Little Golden Book activity room, and an outdoor chalk wall. --Alex Mutter