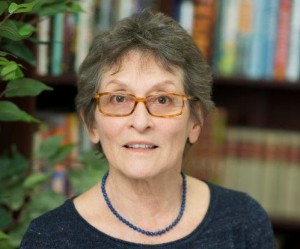 Joan Bertin
Joan Bertin, the longtime executive director of the National Coalition Against Censorship, is stepping down from her role in June. She originally took the position in 1997, after more than two decades working in the non-profit legal sector. "I was drawn to NCAC because the First Amendment is such a dynamic and fascinating area of the law, because it intersects with so many critical issues, including civil rights, academic freedom, government accountability, privacy, sexual speech, commercial speech, and much more," she said.
NCAC includes American Booksellers for Free Expression, the American Library Association, the Association of American Publishers and the Authors Guild.
Noting that there are new challenges facing First Amendment advocates now, Bertin observed: "We are in uncertain times, politically, legally and culturally, which pose new demands for free speech advocacy. While I made the decision to step down long before the election and afterwards chose not to rethink it, I'm pleased I can continue to contribute to NCAC's mission as an advisor and board member. Stepping into a different role will make room to bring new talent to the organization and to the fight to preserve our fundamental freedoms."
Jon Anderson, chair of the NCAC Board of Directors, commented: "The NCAC has been incredibly fortunate to have Joan Bertin as its executive director for two decades, and we are thrilled that she will be staying on with the organization as a member of the board. Her commitment to the ideals of free expression and access to information for all has been a hallmark of her tenure at NCAC and been instrumental in helping it grow it into an organization that is the go-to resource for anyone facing a censorship challenge. Finding a successor of Joan's caliber will be a formidable task, but the Board has already begun a search and we hope to have a new executive director in place soon."