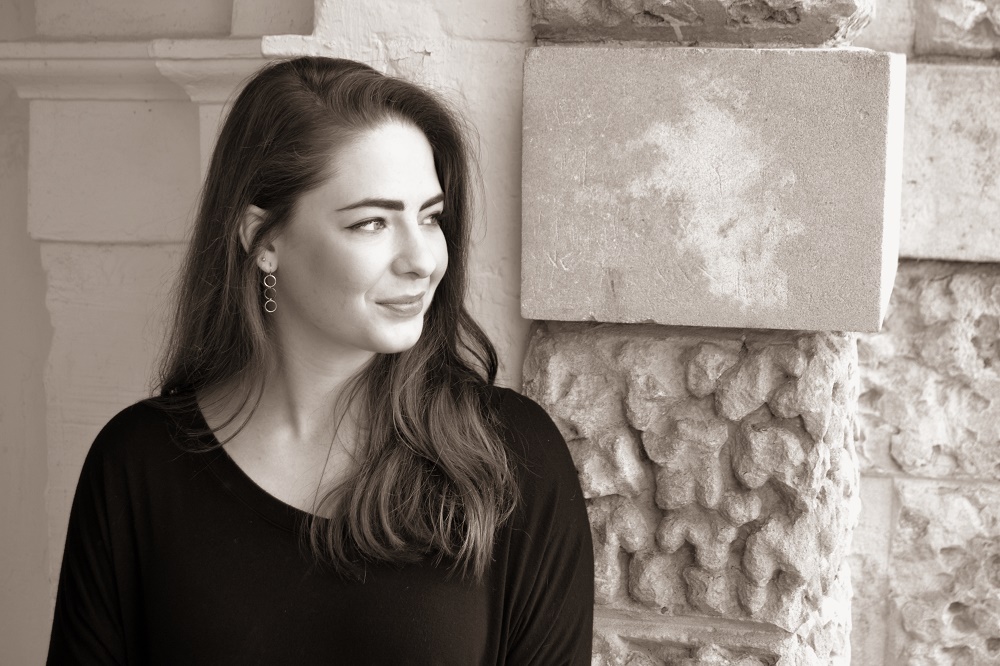 photo: Rebecca Watson and Eli Zwiebach-Cohen
M.L. Rio has worked in bookstores and theaters for years and has an MA in Shakespeare Studies at King's College London. If We Were Villains (Flatiron, April 11, 2017) is her debut novel.

On your nightstand now:

Jonathan Lethem's A Gambler's Anatomy--which is delightfully irreverent, like all of Lethem's work--and Simon Reynolds's Retromania. I've often wondered whether I was born a few decades (or maybe centuries) too late, and thought I'd investigate my own anachronistic nostalgia. I'm also taking a stab at historical fiction with my next writing project, so you could chalk it up to research. It's on the top of a nightstand stack, which also includes Brad Tolinski and Alan Di Perna's Play It Loud and David Oshinsky's Bellevue.

Favorite book when you were a child:

The first book I have clear memories of is The Hobbit, which my mother read out loud to my brother and me when we were too young to read it ourselves. Years later it's still a favorite, because despite its being (nominally) a children's book, there's conflict and danger and loss there, too. Just because something's unpalatable doesn't mean kids should be sheltered from it. Tolkien understood that, and I learned to love him at five years old because he didn't talk down to me.

Your top five authors:

Oh, this is a cruel question. It's like choosing the five friends or family members you'd least like to lose. So, I'm going to pick people who are all dead already: Shakespeare goes without saying. And Homer, whoever he may have actually been. The others would include Iris Murdoch (I worship her), Robert Frost (the only poet who can write scintillating lines about walking into a door) and maybe Dumas (I need a healthy dose of good old-fashioned swashbuckling every now and then).

Of course, ask me next week and you might get a totally different list.

Book you've faked reading:

I still haven't made it all the way through Pride and Prejudice. I've tried about four times and each time I get a little farther, but I also get bored and give up. The last time, I was barely 20 pages from the finish line. I have managed to finish Emma and Northanger Abbey but after that I finally admitted that I don't enjoy Jane Austen. Sacrilege, I know.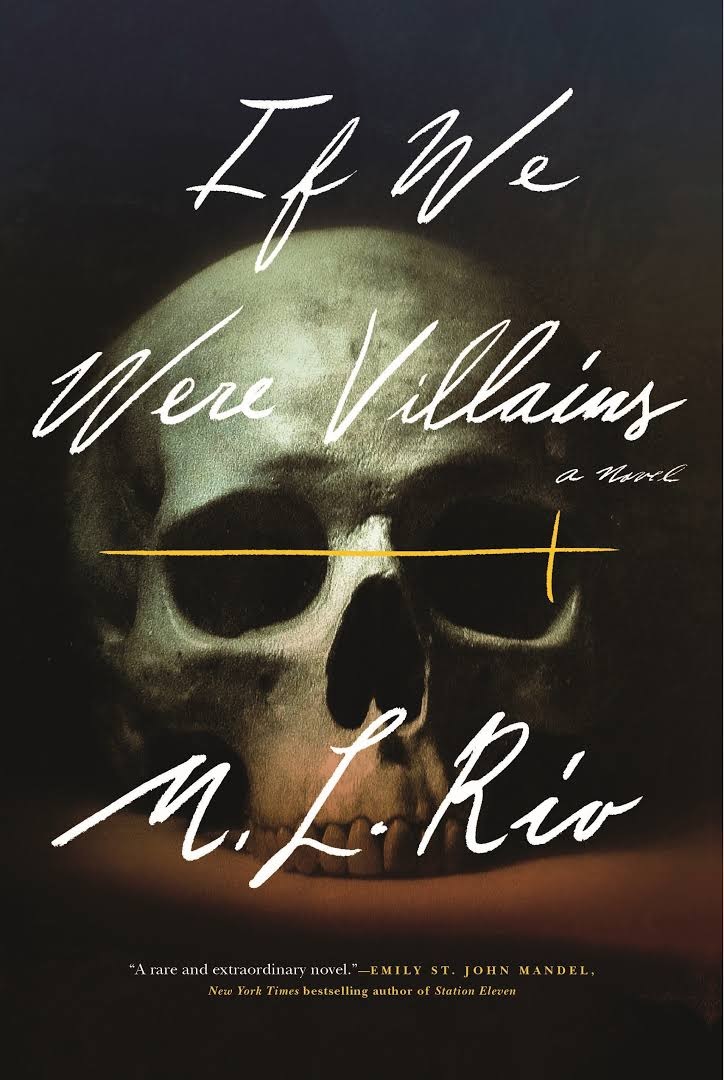 Book you're an evangelist for:

If I haven't shouted at you about how you need to read Keri Hulme's The Bone People, we probably haven't known each other very long. It's a devastating book. I found it in a Little Free Library sometime in 2014, and read it knowing nothing about it except that it won a Booker Prize in the '80s. I'm still not over it and probably never will be.

Book you've bought for the cover:

My favorite cover art I've seen in recent years is probably Lily King's Euphoria. It's stunning, and it's a marvelous book. When I was working at Barnes & Noble, I faced it out religiously, because it just seemed a crime to hide it between two other books.

Book you hid from your parents:

This could be such a long list. I was a strange precocious child and I read all kinds of things I shouldn't have been reading at various ages--Jaws at seven or eight, American Psycho at 12 or 13. My parents are very well behaved people, and I'm not a well-behaved reader. I still have stuff in my library I probably wouldn't want them to pick up. Filth by Irvine Welsh, I, Lucifer by Glen Duncan, Aleister Crowley's The Book of the Law. Oscar Wilde says in the preface to The Picture of Dorian Gray that "there's no such thing as a moral or an immoral book," and I happen to agree. I'll read anything.

Book that changed your life:

John Knowles's A Separate Peace was the first book that wounded me. I was 11, and I hadn't realized fiction could be so unfair. But I'm a bit of an artistic masochist, and after reading the book every year for five or six years, and constantly seeking similar stories, I realized that I wanted to write fiction that hurt like that.

Favorite line from a book:

"Show me a man who keeps his two feet on the ground and I'll show you a man who can't get his pants off." From James A. Michener's The Drifters, another that was less a book than an event in my life, read in bits and pieces while I rambled around Greece, alone and unmoored. (This was about a month after I finished my master's degree in London and found myself facing the unpleasant prospect of returning to the States just in time for Trump's inauguration.) True to Michenerian style, it's 800 pages long, but this line stuck in my head from the moment I read it. Throughout the story there's this kind of humor and startling insight in precisely the same instant.

Five books you'll never part with:

The Riverside Shakespeare, my own annotated copy of King Lear, The Chicago Manual of Style, The Complete Works of Lewis Carroll and Robert Fitzgerald's translation of The Iliad.

Book you most want to read again for the first time:

Probably Murdoch's The Book and the Brotherhood. It's so terrifically intricate and has the best/worst plot twist I've ever encountered in fiction. (I screamed out loud on a crowded bus.) It was like getting kicked in the stomach, it was so unexpected, and that's not a feeling you're ever going to have again once you know what's coming. Like I said, I'm an artistic masochist. I just think it's remarkable that printed words on a page can have such a visceral effect.

Book you would recommend everyone read in 2017:

Kurt Vonnegut's Breakfast of Champions. It's a bit of a throwback and not his most popular novel, but I think--like The Drifters--it strikes just the right balance between absurdity and insight. Humanity has always had problems. Maybe we'll learn from some of our past mistakes or maybe we won't. Maybe reading Vonnegut won't fix anything but it might at least make you laugh. I think it puts things in perspective. Culture is always in crisis. The crisis itself is the only thing that changes.