In anticipation of Independent Bookstore Day, the Stranger checked in with a few of Seattle's indies "and put their staff members on the spot: What's the craziest thing that's happened in their store?"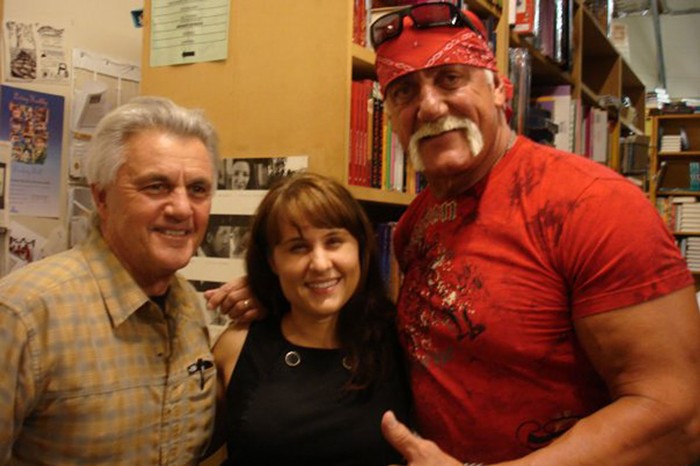 John Irving and Hulk Hogan with Third Place Books event manager Wendy Ceballos.
Among the booksellers highlighted were Elliott Bay Book Company (" 'three of the most self-obsessed, self-referential writers on the planet' converged in one place"); University Book Store ("the woman who camped outside overnight wearing a panda suit while waiting to meet Hillary Clinton"); Third Place Books ("booking John Irving and Hulk Hogan on the same night"); Seattle Mystery Bookshop ("We do have a ghost."); Eagle Harbor Book Co. ("booksellers do seem to have a psychic connection to their customers"); Phinney Books ("Not many people know this, but I dated Shel Silverstein from 1972 to 1975, when he lived at the Playboy Mansion."); and Secret Garden Books ("Stephenie [Meyer], the bricks aren't making any sound.").