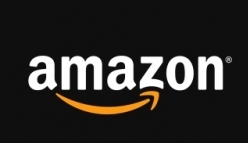 In the first quarter ended March 31, net sales at Amazon rose 22.6%, to $35.7 billion, and net income rose 41.1%, to $724 million. Because sales were $400 million higher than expected by analysts and earnings per diluted share were $1.48--35 cents higher than expected--Amazon's stock rose 4.5% in after-market trading this morning, more than 3%, to $952, a record high.
The company reported that sales in North America rose 23.5%, to $21 billion, and internationally 15.6%, to $11 billion, both marking a slowdown compared to a year before. But the company's AWS cloud subsidiary had a sales gain of 42.7%, to $3.7 billion.
The company's long press release about results and achievements during the quarter did not mention books.