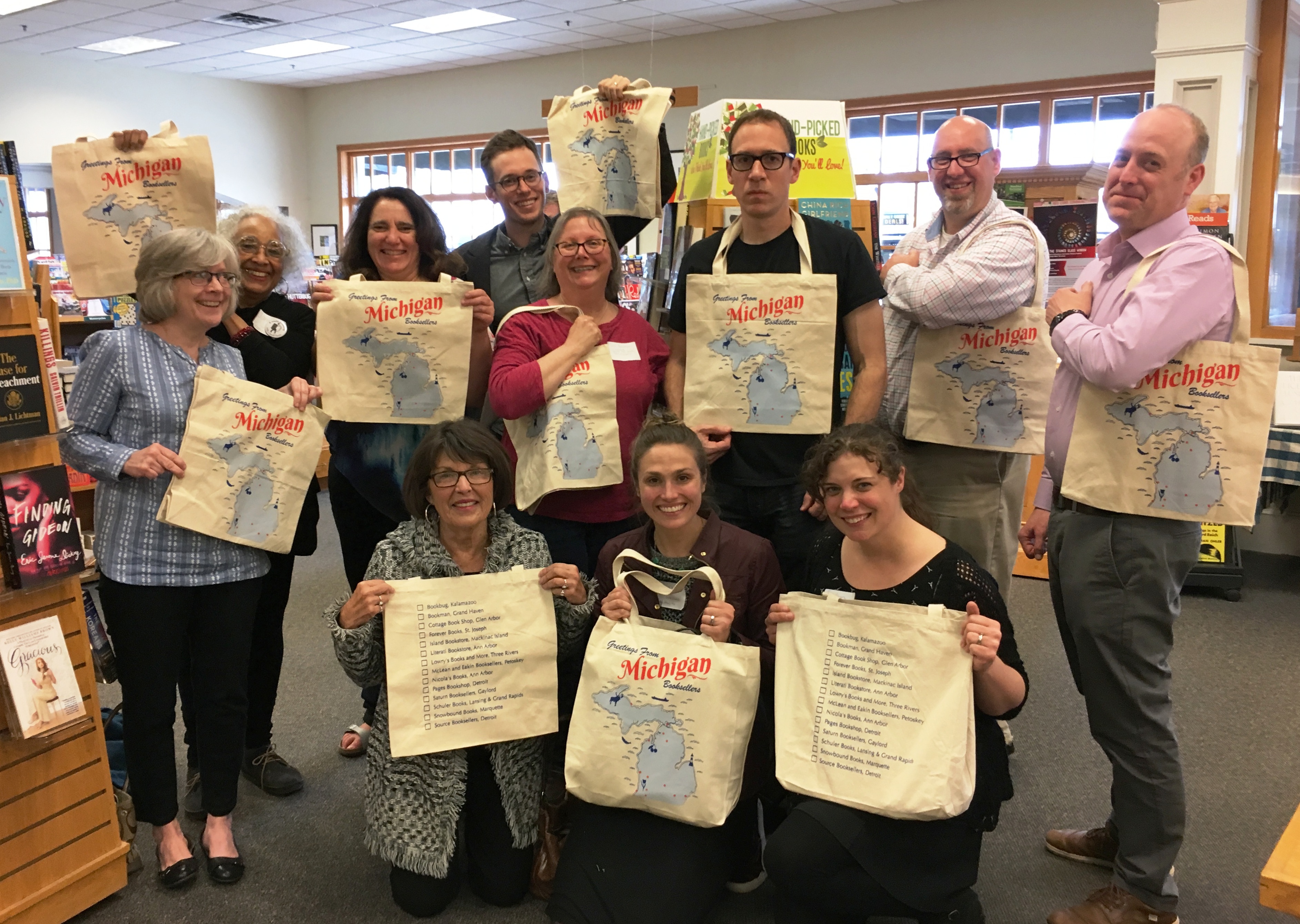 The idea began at Winter Institute a couple of years ago, when a group of Michigan booksellers got together. Sue Boucher of
Cottage Book Shop
in Glen Arbor noted that local knitting shops had put together a passport to encourage people to visit all their stores. That idea morphed into a bag to promote bookstore tourism in Michigan. After another meeting in January, Boucher had the bags designed and printed in Glen Arbor.The bags, listing 14 stores on the back, with a map on the front, will be available for purchase at Michigan stores on Independent Bookstore Day.
Showing off their cool totes: (l.-r., back row) Susan Murphy, Pages Book Shop; Janet Webster Jones, Source Booksellers; Lynn Riehl, Nicola's; Mike Gustafson, Literati; Sue Boucher, Cottage Book Shop; Derek Molitor, Bookbug; Tim Smith, Schuler's; Matt Norcross, McLean & Eakin; (front)
Diane Steggerda, Bookman; Hilary Gustafson, Literati; Jessilyn Norcross, McLean & Eakin.