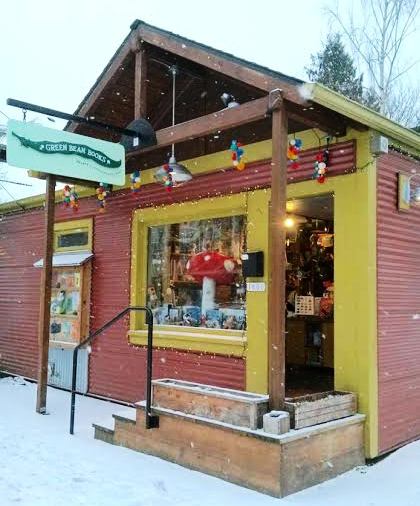 Prior to opening Green Bean Books in Portland, Ore., in July 2009, co-owner and operator Jennifer Green had spent 10 years as an elementary school teacher. She'd always had a love of children's literature and enjoyed working with kids and building community, but eventually the teaching bureaucracy wore on her. When she first thought of making a change, the idea of opening a children's bookstore was just a fantasy. But after thinking about it and researching it for more than a year--a process that included a trip to Winter Institute--she realized she could actually do it.
"I was known as that teacher with too many books in her classroom," recalled Green, who also worked as a bookseller at various bookstores before she became a teacher. "I thought, I have all these books, maybe I should start a bookstore."
Green Bean Books is located in a 500-square-foot cottage in Portland's Alberta Arts District. When she opened the store, Green made every room of the cottage, including the kitchen, into a "little book room." The store sells new and used books for children, with a smaller selection of young adult titles and a "tiny" adult section. At the time the store opened, Green was renting the building and the inventory was about 75% new and 25% used, with about half of the initial used books coming from her own collection. Today, the store stocks around 90% new, and Green owns the building. The selection of YA titles has also decreased a bit over the years, in large part because the neighborhood has gentrified and is full of young couples with babies and toddlers. At the same time, Green has increased her sideline offerings, focusing on quirky, locally produced items. There are tiny newspapers made to look like they were written by insects, pottery made in the Pacific Northwest, and a variety of hand-painted miniatures.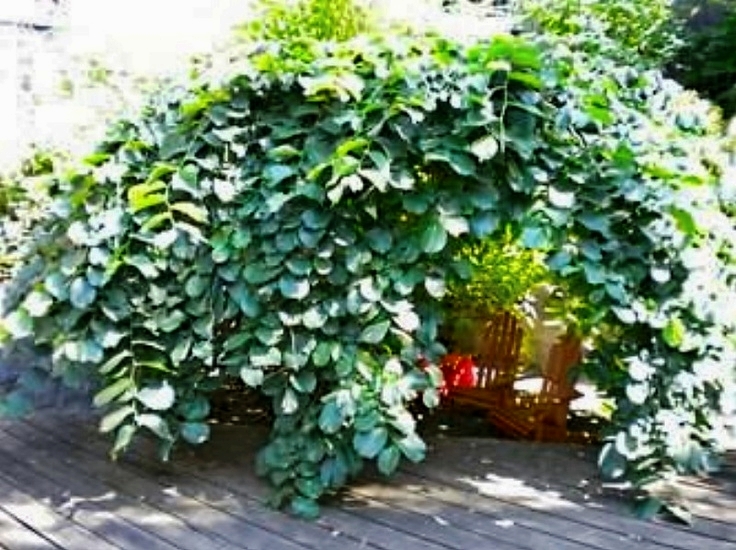 Green Bean's reading fort
Eventually Green added a 400-square-foot outdoor deck with the help of a grant. The deck has a roof and is equipped with heaters, and Green holds many of her events there. When weather allows, she uses the store's yard for activities like Easter egg hunts and fairy house building, and next to the covered porch is what Green described as the store's "magical bush" and "reading fort"--a tree with a wide canopy that drops all the way to the lawn. Green cut a door-shaped hole into the canopy, and the space under the tree is large enough to be used for readings and storytime sessions.
"It's an adorable little building," Green remarked, adding that the "magical bush" was one of the major things that drew her to the property.
Green and her staff of four aim to make "the book experience interactive" for children. To that end, there are dioramas built into many of the store's bookshelves. Each diorama has a theme, often related to a new book or current event, and Green rotates the dioramas every six or eight weeks. A recent Chinese New Year-themed diorama celebrated the start of the Year of the Rooster with a family of chickens sitting around a dinner table loaded with Chinese delicacies. Past dioramas include one based on Jory John's children's book Goodnight Already!, featuring a bear in his bedroom getting ready for bed, and another related to Johanna Wright's Bandits, featuring a family of masked raccoons.
"It's like a mini world or scene in a bookshelf," Green said. "Kids come in to see the new dioramas."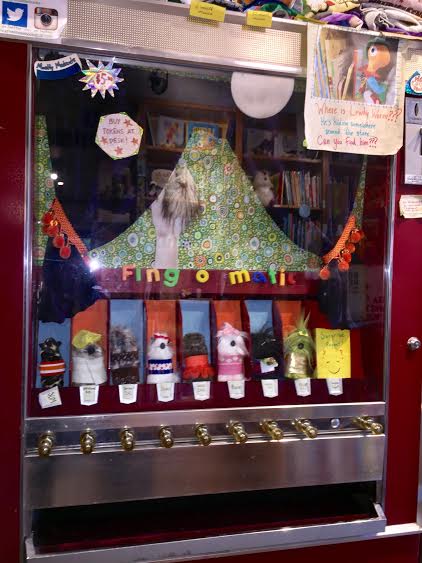 Throughout the store are a variety of coin-operated vending machines that Green has restored and put to use in a way similar to the dioramas, with themes that rotate based on upcoming books or other events. There was a machine based on Unlikely Friendships by Jennifer S. Holland, which dispensed a pair of plastic animals that wouldn't normally be friends, along with a quote about friendship. There have been ninja machines, finger puppet machines, journal machines and many more.
"We're always thinking of how we can change these machines, to always keep it fresh for the kids," said Green.
Events are a major focus of Green Bean Books. There are four storytime sessions each week, along with a middle readers book club that meets once per month. Green plans frequent themed events, which she loved to do as a teacher. She's put on gnome day, fairy day, superhero day, blanket fort storytime and ninja night, among others. Recently Green held an activism-themed day, involving kids writing postcards to various politicians and creating buttons about what they stood for. On the store's lawn, she has held egg hunts and spoon races, and even brought in therapy bunnies and a therapy llama.
Green plans to start a sensory friendly storytime and would like to host a drag queen storytime. She also wants to expand a program that she began during the holidays called Book It Forward, which allowed customers to buy books for classrooms in a less affluent school. The program ultimately gave classroom libraries to two teachers, and Green brought authors to schools to give signed books to 50 kids. In addition to expanding the Book It Forward program, Green intends to do more school visits and partnerships over the next few years. She said she's paying particular attention to balancing working with schools that have money and schools that don't have money.
"We're trying to make sure that great authors and illustrators are available to kids of all different income levels," added Green.
Green would love to expand her building, but says she would need a "giant grant" for that. In the meantime, she and her staff will constantly look for opportunities to add more creativity to the store. Said Green: "Our strength is our creativity." --Alex Mutter