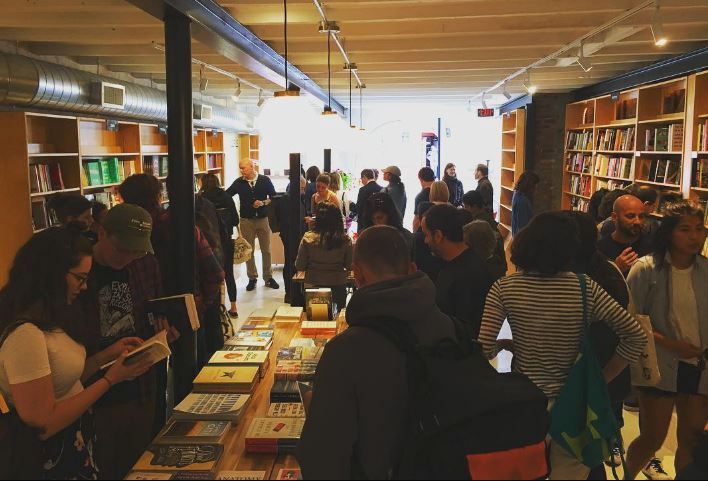 Brooklynites welcomed Books Are Magic.
Books Are Magic has opened! The new Brooklyn, N.Y., bookstore owned by author Emma Fusco-Straub and her husband, Michael Fusco-Straub, opened for the first time, earlier than planned, on Saturday, from noon to 4 p.m., in time for Independent Bookstore Day and opened again on Sunday for four hours. Today, Books Are Magic is marking its official opening--with full hours.
In a message to customers, the owners wrote, "We can't promise perfection, but we promise to do our very best! There are books on the shelves and smiling booksellers at the ready."
They're still working on the store's website, which will be "incredible and gorgeous and also offer the opportunity to buy/reserve books and merchandise online. Stay tuned for that, but in the meantime, we've posted all our events! Check them out! There are so many things to look forward to, we can't quite believe it."
They've also posted a wonderful video featuring many writer friends and the Fusco-Straub family (at the end).