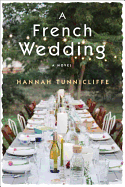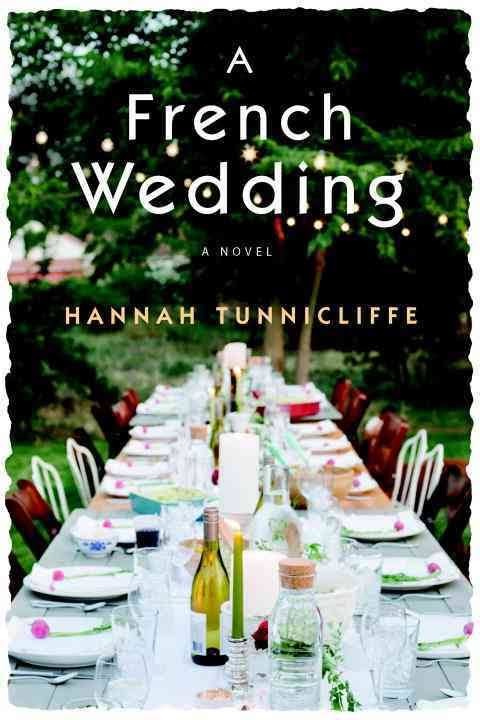 Hannah Tunnicliffe's novels bring people together with food and striking locales. In The Color of Tea, melt-in-your mouth French pastries sweeten the story of an expatriate who opens a café in Macau, China. In Season of Salt and Honey, Sicilian American cuisine and characters spice up one woman's journey to overcome grief. And in A French Wedding, a former Parisian restaurateur serves as private chef for six college friends--and their significant others--who gather in a small French coastal town to eat, drink and be merry. Their celebration marks the 40th birthday of Max Dresner, a party boy and rogue rock star who's reassessing his life.

The first part of the novel is set with details about Juliette, a workaholic French chef who faces the breakup of a meaningful romantic relationship and tries to manage Delphine, her Paris eatery. Added to Juliette's already full plate are her elderly and infirm parents who live miles away in Douarnenez, a coastal town in northwestern France. When Juliette chooses to give up ownership of Delphine and care for her parents, she fears her dreams are forever shattered.

The second part is like a main course and takes place months later, over one long weekend in Max Dresner's renovated Douarnenez getaway. Juliette, hired by Max as a housekeeper, tends to his guests: "old friends... more like family" who studied--and bonded--at Camberwell, an arts college in London, 20 years earlier. The group includes Nina and Lars, college sweethearts, and their 15-year-old daughter, Sophie; Rosie and her surgeon husband, Hugo, an outsider to the clique; Eddie, who used to date Rosie in college, and his current girlfriend, Beth, an American hairdresser, younger than Eddie and the rest; and Helen, a free spirit and avant-garde art gallery owner, to whom Max intends to finally propose marriage over the weekend.

While throughout the reunion the guests savor Juliette's gourmet food and the wine flows, spirits ultimately sour. Hugo feels threatened by Eddie and the others. Sophie longs to escape the grownups' quest to reclaim their youth. The gals don't know what to make of Beth unabashedly going topless on the Brittany beach. And then Soleil arrives, Helen's younger half-sister, who is less than impressed by the group. Add percolating secrets, old resentments and an unexpected illness, and it looks like Max's birthday party--and his sincere intent to publicly profess his love for Helen--may fall flat.

Tunnicliffe's well-drawn characters are forced to reconcile the past and face up to emotional midlife struggles. Juliette emerges as a stabilizing presence for the old friends and her own story, like dessert, caps off the last part of the novel. It takes place one year later and offers a bittersweet, yet deeply satisfying conclusion for all. --Kathleen Gerard, blogger at Reading Between the Lines.
Shelf Talker: Close-knit college friends with a long, sordid past reunite in the French countryside to celebrate the 40th birthday of one of their own.