On April 1, Oscar and Ana Armendariz opened Capitulo Uno Librería, a 670-square-foot Spanish-language bookstore in Puyallup, Wash., about 10 miles south of Tacoma. The store, whose name translates to Chapter One Bookstore, sells new books in Spanish across all genres and for all ages. The only English-language books Capitulo Uno carries are resources for learning Spanish.
"We decided it was something we really wanted to do, as a community service more than anything else," said Oscar Armendariz. "We realized we wanted to help our community."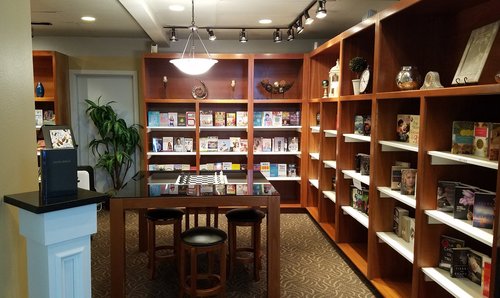 Inside Capitulo Uno
Capitulo Uno is the first business that Oscar and Ana Armendariz have opened, and their first foray in the book world. By trade, Oscar Armendariz is a mechanical engineer, and he turned to books gradually: after he was laid off from a previous job, he began volunteering with a charity organization in Tacoma called Centro Latino, which provides educational, employment and family services to Pierce County's Latino community. While working there, Armendariz wanted to do something else for the community and got the idea of opening up a Spanish-language bookstore, to make it easier for Spanish speakers to find and acquire books, and to help those trying to learn Spanish. He and his wife weighed the pros and cons, and decided that the financial risk of opening a bricks-and-mortar store was worth it.
"It happened very fast," said Armendariz. "We said okay, let's just do it."
At the moment, the focus of Capitulo Uno is entirely on books and book events. The only nonbook items are bookmarks and gift cards, though Armendariz is planning to add diaries and journals. He'd also like to carry custom coffee cups, but that is a longer way off. And though the stock is mostly new, the store has carried a very small selection of used books since opening. But once those sell out, the store won't bring in any more used books. For events, the store has already hosted a few readings for children featuring Spanish books and Spanish-speaking authors. In May, Capitulo Uno will start to host its first adult events, and Armendariz has plans for the store to host at least three book clubs, with one being focused on romance novels and another on self-help books and personal growth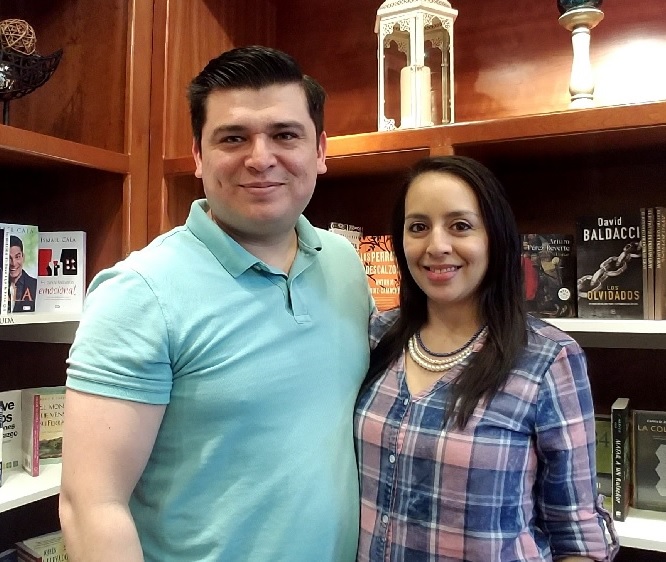 Oscar and Ana Armendariz
Armendariz reported that the response to the store has been very strong. People are happy to have a wider selection of Spanish-language titles available and to have a place to browse and hear about new books that may otherwise have escaped their attention.
"Most of the time, people don't know what they want until they see it," said Armendariz. "Everyone who has come by says they're very happy we opened the store."
In the immediate future, Armendariz plans to start partnerships with a variety of local organizations. He is on the board of Centro Latino and is working both to get it involved in some way and to get word of his store out in the community. He has reached out to Seattle Escribe, a group that supports Spanish-language creative writing in the Seattle area and is made up of local authors who write in Spanish. He hopes to carry members' books in Capitulo Uno and host book launches and event for them. Armendariz has likewise reached out to the University of Washington Tacoma's Spanish department, in the hopes of being a resource for students learning Spanish.
The "most important long-term goal" that Armendariz and his wife have for Capitulo Uno Libreria is to create scholarships and sponsor students once the store is financially stable. Their second most important goal, he added, is to turn the store into a place where anyone, especially children, can go to explore new things. As an example, he said he plans to draw on his background as a mechanical engineer and host basic robotics classes for children, in which they could learn to build an RC car or write and transfer a program to a microcontroller. Being exposed to something like that early, he continued, may make those children want to pursue science and technology later in life.
He explained: "We want this to be a discovery place for kids, where they can find out what they want to be." --Alex Mutter