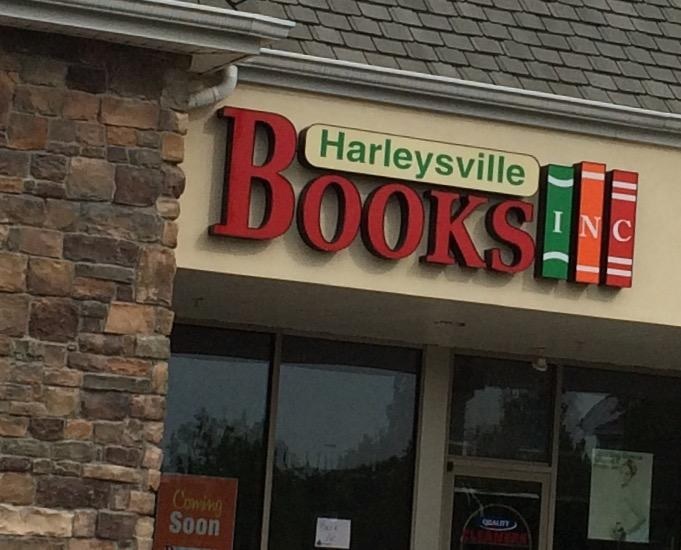 Sad news: Harleysville Books, Harleysville, Pa., founded in 2006, is closing by the end of June. Owner Stephanie Steinly, who bought the store in 2014 from founder Shelly Plumb, wrote on the store's website: "It is with great sadness that I announce the closing of my beloved bookstore, Harleysville Books. While our events and book clubs are extremely popular and routinely sell out, our day-to-day traffic and sales do not support the ever-increasing cost of doing business in today's world. Over the past year, the store has become more of a 'showroom' for those looking for reading suggestions who then choose to purchase the books from other vendors. It is my sincere hope that those who have enjoyed shopping with us over the past 11 years will stop in during the next few weeks to share their memories and say, 'Goodbye.' "
Steinly told Montgomery News that the store's move last year also hurt sales because many infrequent customers mistakenly thought that the store had closed when they found another business in its old location.
Steinly had worked at Harleysville Books for five years before buying it, a move that she considers a bit of a stretch. "To have two kids in college and a husband who's a public school teacher, and to try to buy a small business after being the employee at that small business, is quite a leap of faith, both professionally and personally," she said. "And it just didn't work out as we had hoped."