Members of the American Booksellers Association have elected a new president, v-p/secretary and three directors.
Robert Sindelar of Third Place Books, with three locations in Lake Forest Park and Seattle, Wash., was elected to a two-year term as president. Jamie Fiocco of Flyleaf Books, Chapel Hill, N.C., was elected to both a two-year term as v-p/secretary and a second three-year term as a board director, positions she will hold concurrently.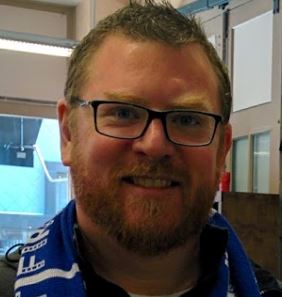 New ABA president Robert Sindelar
Elected to serve their first three-year terms as directors are Kenny Brechner of Devaney Doak & Garrett Booksellers, Farmington, Maine; and Christine Onorati of WORD in Brooklyn, N.Y., and Jersey City, N.J.
Continuing to serve on the board will be Kris Kleindienst of Left Bank Books, St. Louis, Mo.; Valerie B. Koehler of Blue Willow Bookshop, Houston, Tex.; Chris Morrow of Northshire Bookstore, Manchester Center, Vt., and Saratoga Springs, N.Y.; Pete Mulvihill of Green Apple Books, with two locations in San Francisco; Annie Philbrick of Bank Square Books, Mystic, Conn., and Savoy Bookshop in Westerly, R.I.; and Jonathon Welch of Talking Leaves Books, Buffalo, N.Y.
Leaving the board are Betsy Burton of the King's English Bookshop in Salt Lake City, Utah, who is at the end of a two-year term as president; John Evans of DIESEL, A Bookstore, with locations in Oakland, Larkspur and Brentwood, Calif.; and Matthew Norcross of McLean & Eakin Booksellers, Petoskey, Mich., who are finishing their second three-year terms.
Changes become effective at meetings held in connection with BookExpo at the end of the month.