Pennie Clark Ianniciello, Costco's book buyer, has chosen Lilac Girls by Martha Hall Kelly (Ballantine, $17, 9781101883082) as her pick of the month for May. In Costco Connection, which goes to many of the warehouse club's members, she wrote: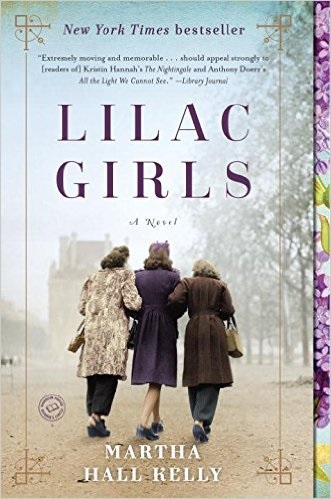 "Once again a weekend of leisurely reading has revealed a bit of history about which I knew nothing. All I can do is thank first-time author Martha Hall Kelly for this month's book buyer's pick, Lilac Girls.

"Inspired by true events, Lilac Girls tells the story of New York socialite Caroline Ferriday, who fought for a group of concentration camp survivors known as the Ravensbrück 'rabbits.' Ferriday, along with a female Nazi physician and a Polish girl (a composite based on several survivors) serve as narrators of this powerful novel you won't soon forget.

"You'll want to share this book with everyone you know."