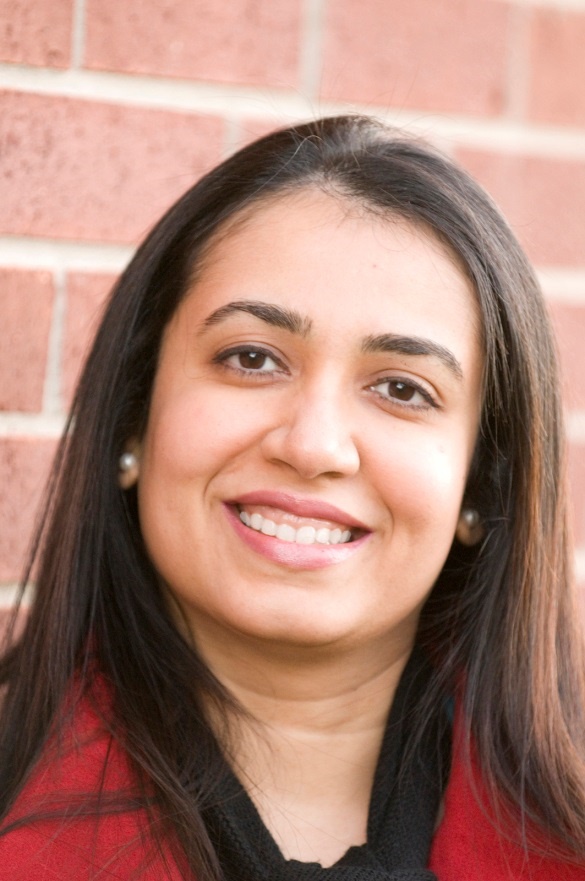 photo: Sameer Rao
Amita Trasi's debut novel is The Color of Our Sky (Morrow, April 18, 2017). Trasi was born and raised in Mumbai; she has an MBA in Human Resource Management and lives in Woodlands, Tex., with her husband and two cats.

On your nightstand now:

I'm reading Karan Mahajan's The Association of Small Bombs, which I think is a great take on the perpetrators and victims of terrorism--really brave and beautiful writing. Here Comes the Sun by Nicole Dennis-Benn and Life Drawing by Robin Black are the other two on my to-be-read pile.

Favorite book when you were a child:

It's difficult to choose just one! I loved the Enid Blyton novels especially the Famous Five series; I enjoyed Nancy Drew, especially The Hidden Staircase--there was always something so sinister about that mansion. I was also in love with the Malory Towers and St Clare's series, and often pleaded with my parents to enroll me in a boarding school.

Your top five authors:

Elizabeth Strout, Alice Munro, Khaled Hosseini, Arundhati Roy and Rohinton Mistry.

Book you've faked reading:

In my early 20s, I faked reading Anna Karenina for a book meet hosted by a local library. I went to the discussion armed with a book summary and returned home completely embarrassed. I read the book eventually, of course, but the incident is tattooed in my brain and not prone to be repeated.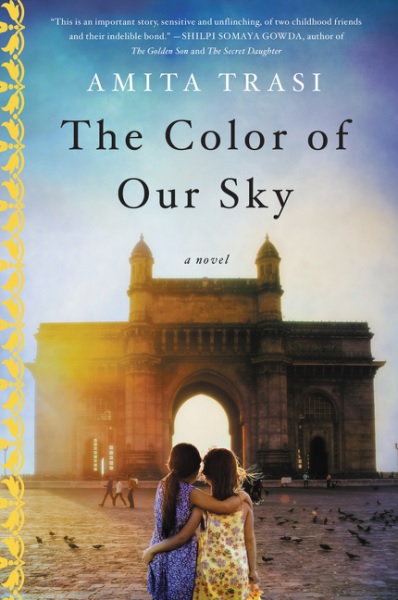 Book you're an evangelist for:

White Oleander by Janet Fitch: it has such lyrical, beautiful writing. It was astonishing and very sad to see Astrid (like so many children really do) move from one foster home to another, often with people who can't take care of her. Abuse and abandonment become part of her childhood, something that unfortunately, many children in the foster care system experience. It's one of those books that can truly show the heart of a child waiting and wanting to be loved. I will always recommend that book.

Book you've bought for the cover:

I picked up The Hungry Tide by Amitav Ghosh, the India edition, many years ago, although it wasn't just for the cover. It has this beautiful picture of the Sunderbans in India with a man and a woman at opposite ends in a rowboat. I love that cover.

Book you hid from your parents:

I don't think I ever had to hide a book from my parents. I had to hide comic books though because that wasn't considered "reading" in my family.

Book that changed your life:

There are many books that have changed my life in significant ways. Here are two:
Lord of the Flies by William Golding. I read it in my early teens and the possibility of human beings turning on each other was astonishing. The fact that humanity is a spectrum that can move from being civilized to an utter state of darkness was an eye-opener to me at the time.

Little Bee by Chris Cleave. Another marvelous book that opened my eyes to what refugees go through in their native country and the kind of brutal forces they are escaping. Little Bee is the face of so many refugees; it just broke my heart.

Favorite line from a book:

"There is no greater agony than bearing an untold story inside you." --I Know Why the Caged Bird Sings by Maya Angelou

Five books you'll never part with:

There are so many I'd never part with. Here are a few:
The God of Small Things by Arundhati Roy
Infidel by Ayaan Hirsi Ali
The Bell Jar by Sylvia Plath
The Color Purple by Alice Walker
I Know Why the Caged Bird Sings by Maya Angelou

Book you most want to read again for the first time:

The Age of Innocence by Edith Wharton. I absolutely loved that book, the tug of war between duty and love. In 19th-century America, it shows how difficult it is to have the courage to choose one's personal happiness over societal norms--a theme that still, even in this day and age, dominates some cultures in the world.