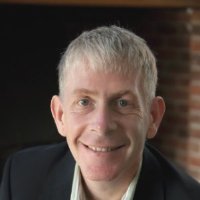 Mark Allin
Mark Allin has resigned as president and CEO of John Wiley and Sons for family reasons, effective immediately, the company announced yesterday. Matthew Kissner, chairman of the board, has been named interim CEO; a search for a successor to Allin has begun.

On behalf of the board, Kissner thanked Allin for his "years of service and leadership," adding, "We understand and support his decision to step down for family reasons and are grateful for his many accomplishments."

Allin joined the company in 2000, when Wiley acquired Capstone Publishing, which Allin had founded. He served as managing director of Wiley Asia and senior v-p Asia-Pacific, before being promoted to executive v-p, professional development in 2010, and then to COO in 2015, before becoming president and CEO.

Allin said, "It has been an enormous privilege to have led Wiley during an important period of transformation and growth. I am proud to have worked with remarkable colleagues who are so committed to advancing learning and knowledge throughout the world."

Kissner has been a Wiley director since 2003 and chairman since 2015. He is a former executive v-p and group president of Pitney Bowes and has held leadership positions in the financial services industry.