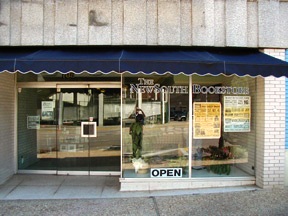 NewSouth Bookstore, the Montgomery, Ala., bookstore associated with NewSouth publishing, is renovating and expanding, the Montgomery Advertiser reported.
Among the moves: the hiring of Brandie Johnson to oversee the changes and run the store; a revamping of the building, including long-term expansion into some of the space used by the publishing company; the creation of a new children's area and events space; the addition of new books; and more sidelines, such as stationery. The store has long specialized in used books with a focus on the Civil War, civil rights, African-American, Native American and Southern history titles.
The changes are motivated in part by the closing of 65-year-old Capitol Book & News at the end of 2015. NewSouth partner Suzanne La Rosa said that after the store's shuttering, "We felt that not only was there an opportunity but we almost had a responsibility. A vibrant city deserves a bookstore."