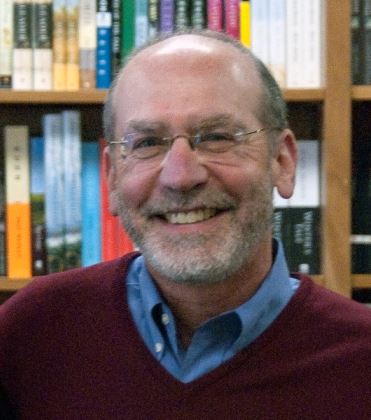 Bradley Graham
Bradley Graham, co-owner of Politics & Prose, Washington, D.C., has been appointed to the board of the American Booksellers Association, filling a vacancy created by the election of Robert Sindelar of Third Place Books, with three stores in Lake Forest Park and Seattle, Wash., as ABA's incoming president. The association's bylaws consider the office of the president as separate from that of a board director. Thus, with Sindelar's election, his position as a board director has become vacant. Graham fills the vacancy until the next ABA board election in spring 2018, at which point he will be eligible to be nominated to run for the unexpired period of what would have been Sindelar's term as a board member.

The ABA noted that "since entering bookselling, Graham has been very active in ABA and the industry. He has been a member of both the ABA Booksellers Advisory Council and the American Booksellers for Free Expression Advisory Council and served on last year's Governance Review Committee. Graham has also contributed to ABA educational programming as a moderator and panelist at a number of events.

"Graham, who co-owns Politics and Prose with his wife, Lissa Muscatine, had a distinguished career with the Washington Post as a reporter and editor, focusing primarily on foreign and national security affairs. He is also the author of two books--Hit to Kill, an account published in 2001 of renewed U.S. efforts to build a national missile defense system, and By His Own Rules [2009], a biography of Donald Rumsfeld."

Incoming ABA president Sindelar said, "The ABA Board is pleased and grateful that Brad will be taking on this position. As his professional accomplishments make clear--both during and before his career in bookselling--he will bring to the board a commitment to inquiry and innovation that, we believe, will be of great service to ABA."

ABA CEO Oren Teicher added: "Since Brad and Lissa became the owners of Politics and Prose, he has helped lead a team that has shown the great potential of integrating the best of our bookselling legacy with a commitment to evolution and positive change. ABA is grateful that he will be bringing just that insight and spirit to our governance."