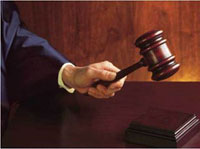 Represented by the Pacific Legal Foundation, Book Passage--with stores in Corte Madera, Sausalito and San Francisco, Calif.--and co-owner Bill Petrocelli have filed suit against a state law that, the plaintiffs say, "will make it extremely risky, if not impossible, for stores to sell autographed books or host author events."

Passed by the California legislature last year and effective this past January 1, Assembly Bill 1570 expanded the state's autograph law, which originally applied only to sports memorabilia, to cover any signed commodity worth more than $5, including books. At the same time, the plaintiffs noted, "AB 1570 makes irrational exemptions for certain online retailers, as well as pawn brokers."

The suit argues that the law is unconstitutional and violates the First Amendment and the Equal Protection Clause.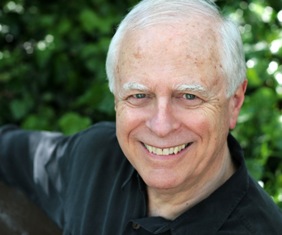 Bill Petrocelli
The plaintiffs said that "if the owners of a bookstore dare to offer autographed books, they are confronted with a thicket of new legal obligations, liabilities, and vulnerabilities. They must personally guarantee the authenticity of each autograph, on pain of major financial penalties if they turn out to be wrong. They must provide a certificate of authenticity with the name and address of the person from whom they obtained the signed item. When an author signs a book in the presence of the store owner, the certificate must specify the date and place of the signing, and identify a witness to it. Sellers must state whether they are bonded, and note whether the item is part of a limited edition, the size of the edition, and whether future editions are in the works. And they must keep records on every sale for seven years." Fines can be as much as 10 times damages.

Book Passage hosts more than 700 author events a year and operates the monthly Signed First Editions Club, in which subscribers are sent a first edition book signed by an emerging author.

Petrocelli said that the law's "expensive mandates--with voluminous reporting requirements and draconian penalties--create a nightmare for independent booksellers that thrive on author events and book signings. Consumers will also suffer. The tradition of author events at bookstores, with opportunities for direct interaction between writers and readers, will be shattered. The cost of record-keeping and major liability threaten to make book signings impossible, and stores such as mine do not want to engage in the massive intrusion on customer privacy that is mandated by the law's reporting rules."

Pacific Legal Foundation attorney Anastasia Boden added: "With the passage of AB 1570, California lawmakers have threatened the vitality of bookstores and the hosting of author events, and in so doing, dealt a major blow to free speech."