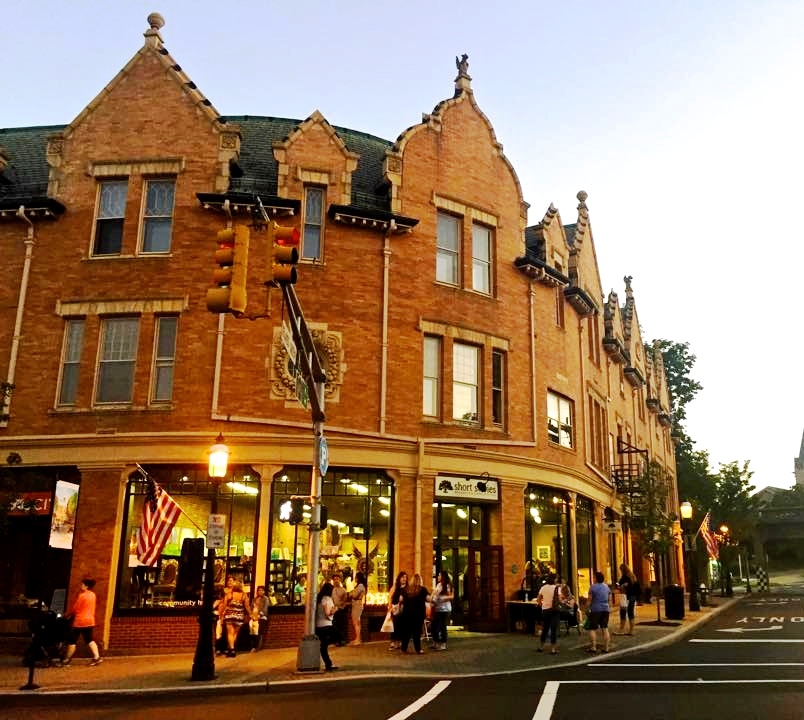 "The circumstances just lined up," said Rachel Kempster Barry, the new managing director at Short Stories Bookshop and Community Hub in Madison, N.J., a general-interest bookstore that sells new books for kids, teens and adults, and also serves as an open, reconfigurable community space used for everything from author events and live music to tabletop games. "It was one of those divine moments. I just went for it."
Barry joined Short Stories earlier this month after working for 17 years in the publishing industry, most recently as the v-p of marketing and publicity for DK Publishing. Before she got started in publishing, Barry worked for two years at Book Revue, the indie on Long Island in New York. Barry's decision to become a bookseller again came about rather quickly. She lives only about a mile from Short Stories and volunteered to help wrap gifts over the holidays. Working there made her remember how much she loved her time as a bookseller and how much she missed meeting readers and putting books in their hands, she said.
"The higher you go in publishing, the more distance there is from actual readers," she explained. Volunteering at the store got her "excited about books again." She added: "Even though I loved working at DK, I always said that working at Book Revue was my favorite job."
Barry learned shortly thereafter that Short Stories owner Barb Short was looking for a new manager, and at the same time, she was looking to make a change. Between a commute that amounted to three hours of travel each day, a desire to be closer to her home and neighborhood, and a greater interest in political and community activism, Barry decided to make the leap.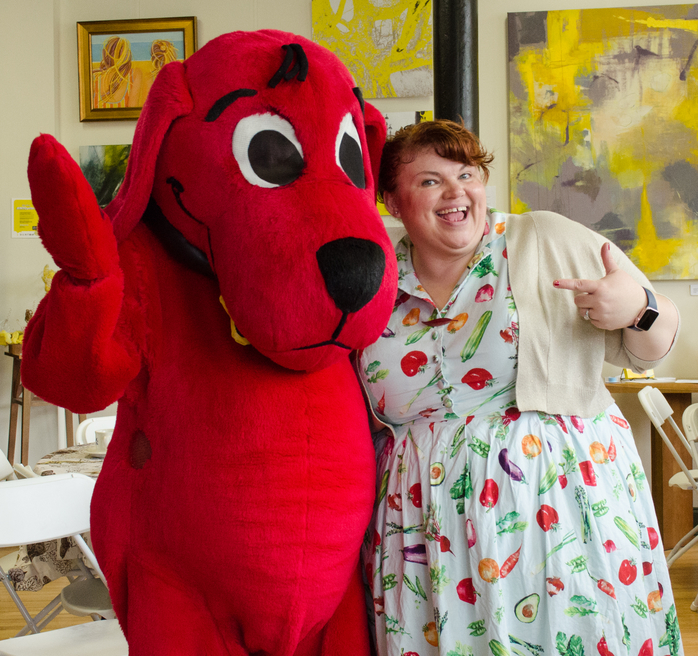 Rachel Kempster Barry celebrated Independent Bookstore Day at Short Stories Bookshop.
"Life's short," continued Barry, who had imagined working in a bookstore again as something she might do only after she retired. "It's really trite, but I thought: When am I going to do this, if not now?"
Short Stories opened in 2014 after a successful Kickstarter campaign raised more than $18,000. Last year the store moved from its original 1,400-square-foot space into a 2,000-square-foot-location in an historic building in downtown Madison. Barry said the store does very well with children's books, as well as contemporary fiction and nonfiction for adults, and has a strong poetry section thanks in part to being near three colleges (Fairleigh Dickinson, Drew and the College of St. Elizabeth).
Although Barry's first official day was May 2, she had her "coming out party" at the store on Independent Bookstore Day in April, and already she reportedly has a list "about seven miles long" of things she wants to accomplish. High on that list are expanding the store's children's section and its sideline offerings. She also hopes to grow the store's YA section, do more adult-focused events, and bring more creativity and writing books in the store, among other things. Since taking charge, she's been steadily reaching out to customers and community members about what they want to see in the store.
"At the end of the day, inventory is expensive, and we can't quadruple our inventory in a month. I want to really focus my curation," said Barry. "I want to better find out what the community needs."
Barry said that so far, the "most fun thing in the whole entire world" has been going through her lists of the books she's loved and making them available in the store. She's made sure that the late Amy Krouse Rosenthal's entire body of work has been "stocked up," and ordered Sydney Taylor books that she read as a child. Among more recent books she's been handselling are the graphic novel series Lumberjanes, and Barry Lyga's most recent YA novel, Bang.
"That's the part that's sustaining, getting to share all of these books I just adore," said Barry. "Kids still love these timeless, wonderful things." --Alex Mutter