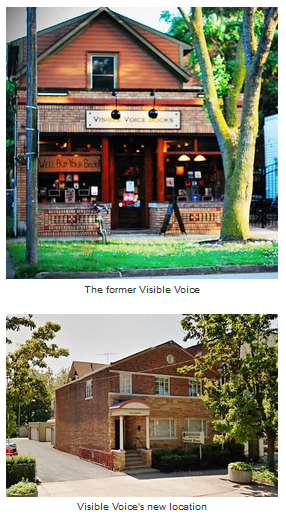 Visible Voice Books, Cleveland, Ohio, which closed in 2014 and had announced last year a reopening was in the works, will launch this August, Cleveland Scene reported. Since purchasing the Komorowski Funeral Home building (2258 Professor Ave.) in the heart of Tremont, owner Dave Ferrante and his team have "been hard at work transforming the three-level structure into a comfortable multi-purpose space."
The main level will be devoted to Crust, an "artisan pizza/sub/pasta/salad" restaurant and bar, owned by Mike Griffin. The upper level, which "has been completely transformed thanks to newly vaulted ceilings, windows and skylights," will accommodate Visible Voice Books, Cleveland Scene wrote.
"Even when I closed I said that I would potentially be willing to reopen if I found the right opportunity--and I still believe the business model works if you keep your overhead low," Ferrante said. "I always felt I didn't have enough room there. This would double the space I had and would allow me to explore a lot more different price points."