The Queens Bookshop Initiative, which has been working to open another independent bookstore in Queens, N.Y., has found a storefront in the Kew Gardens neighborhood, a "cozy new place right on Lefferts Boulevard," the store announced. It's located near the Kew Gardens Cinema and Potter's Wheel, and is easily accessible by bus, train and Long Island Rail Road. Renovations begin "very soon."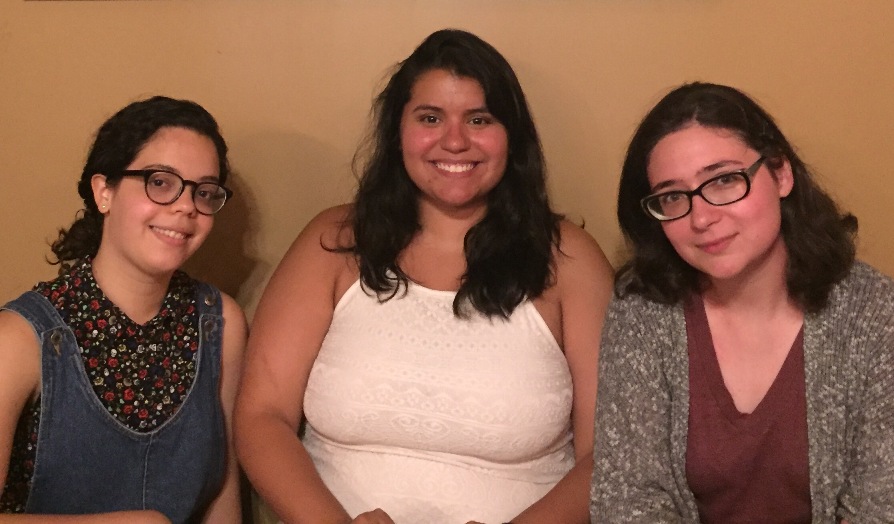 L.-r.: Vina Castillo, Natalie Noboa, Holly Nikodem
Owners Vina Castillo, Natalie Noboa and Holly Nikodem, who met while working at the now-closed Barnes & Noble in Queens' Forest Hills neighborhood, are looking for someone to design a new logo as well as design a mural for the kids' section. They're also "working on our first huge book order, so if you have always dreamed of being a bookseller for a day and would like to volunteer once we get closer to our opening day, again email us!"
Last year, the initiative's Kickstarter campaign raised more than $70,000 and the trio have been looking in Kew Gardens and Forest Hills for a site. They described the hunt as "extensive, and at times grueling" but said they "have fallen completely in love" with the Lefferts Boulevard location. They've noted repeatedly that after B&N closed its last stores in the area at the beginning of 2016, Queens, a New York City borough with a population of 2.3 million, now has just one bricks-and-mortar bookstore selling new, general interest books, Astoria Bookshop. Earlier this month, Book Culture confirmed plans to open a branch in Long Island City.