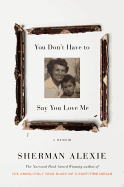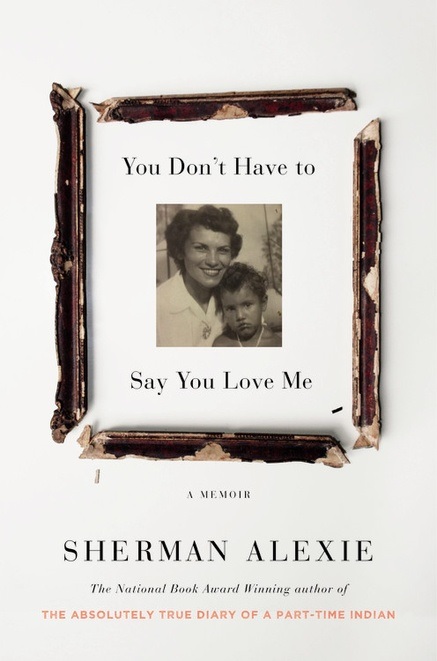 National Book Award-winner Sherman Alexie (The Absolutely True Diary of a Part-Time Indian) is one of the most prominent literary voices of the Native American community. And You Don't Have to Say You Love Me, his powerful, if unconventional, memoir of life growing up on an Indian reservation, is another important work from the author. Seamlessly blending prose and poetry, Alexie captures with unsparing clarity how the harsh reality of his early life both scarred him and shaped his way through the world.

Alexie grew up on a Spokane Indian reservation in rural Eastern Washington. Born hydrocephalic, he underwent surgery at five months to relieve pressure on his brain, and experienced the symptoms of bipolar disorder (undiagnosed until 2010) for most of his 50 years. He spent his first seven years in a 19th-century one-bedroom house with no electricity or indoor plumbing. "Poverty was our spirit animal" on the "rez," one of what Alexie describes as the "rural concentration camps" where substance abuse (including his father's alcoholism), sexual violence and child abuse were endemic.

At the heart of Alexie's story is his relationship with his mother, Lillian, a "wildly intelligent, arrogant, opinionated, intimidating" woman who, alone, was an "entire tribe of contradictions." He describes her as an "undiagnosed bipolar grandiose fabulist," and it's fair to conclude that Alexie--who characterizes himself as an unreliable narrator with an excellent memory--inherited at least some of his prodigious storytelling talent from her.

That talent is vivid in a memoir that's blunt, profane at times, but never lacking in insight. It swings from pathos to humor, the episodic chapters of prose spiced by poems with titles like "How to Be an Atheist at a Spokane Indian Christian Funeral." This is no facile, up-by-the-bootstraps tale of how Alexie made the precarious transition to life in the white world, beginning with his decision at age 13 to enroll in a school that was 99% white. Near the conclusion, an extended, moving story of his experience with adolescent bullying and its echo in his life today sums up the formidable challenges he's overcome. Readers looking for a memoir that expertly entwines regret for the damage inflicted by one's heritage with pride in that same culture will find what they need in You Don't Have to Say You Love Me. --Harvey Freedenberg, attorney and freelance reviewer

Shelf Talker: Sherman Alexie's memoir is an intense account, in both prose and poetry, of growing up as a Native American on a rural Washington reservation.