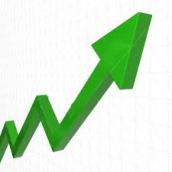 March bookstore sales rose 2.4%, to $725 million, compared to March 2016, according to preliminary estimates from the Census Bureau. This marks the first gain after three months of bookstore sales drops, going back to November 2016. For the first three months of the year, bookstore sales have slipped 1%, to $2.8 billion, compared to the first three months of 2016.
Total retail sales in March rose 4.8%, to $484.1 billion. For the year to date, total retail sales have risen 3.7%, to $1,327.6 billion.
Note: under Census Bureau definitions, the bookstore category consists of "establishments primarily engaged in retailing new books."