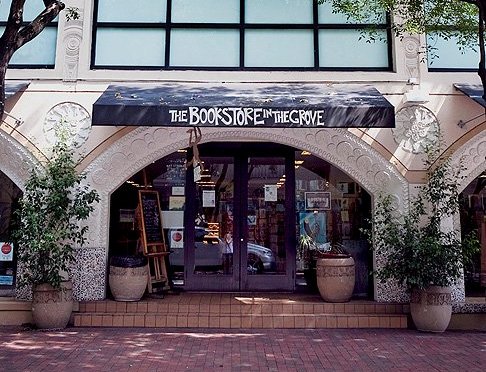 The Bookstore in the Grove, Coconut Grove, Fla., is for sale and will close by the end of June if a buyer can't be found, the Coconut Grove Grapevine reported. The store is "not a failing business," the site wrote; owner Felice Dubin "just wants to move on." The store has put on many events, has a thriving café and is much beloved in the community.
Dubin and Sandy Francis founded the store in 2007. The Coconut Grove Grapevine wrote: "The whole purpose of the store was to replace Borders books, which was at the Mayfair for so many years. When they closed, Felice Dubin and Sandy Francis stepped in to give the Grove a bookstore. It was/is a labor of love for them. It was something that they gave back to the community...
"Here's hoping another book store in the area can take over the Grove Bookstore or a business with a community spirit in mind can take it over and run it. It would be a shame to let this gem disappear with so much of the rest of Coconut Grove. It's a quiet oasis which people need. If you do a search for the bookstore in the Grapevine, you'll see hundreds of stories and events that have taken place there. Let's not lose that."