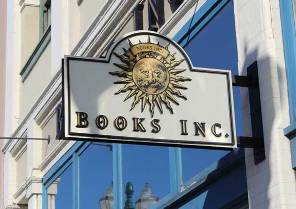 Books Inc., which has 11 stores in the Bay Area in California, is offering a summer speaker series for teens that focuses on educating young writers about the publishing process and book industry. Called the Art of Getting Published, the series will consist of four monthly classes that will be held at Books Inc.'s Santa Clara store.

This Saturday, May 20, the series starts with a Publishing 101 class led by Hannah Walcher, coordinator of Books Inc.'s Not Your Mother's Book Club, who has an M.A. in publishing and will discuss the process of how a book goes from manuscript to printed book.

On June 3, author and writing instructor Brittany Cavallaro will talk about her experience getting her novels, A Study in Charlotte and The Last of August, published.

On July 15, Summer Dawn Laurie, who has worked as an editor for Chronicle Books and Tricycle Press, will offer editing tips and outline the perfect query letter.

On August 12, the literary agent Jennifer March Soloway discusses the role of a literary agent and their importance in the publishing process. She will also review query letters written by the teens.

Classes cost $40 each, or $140 for all four. Anyone who signs up for all four classes will be entered into a raffle with a chance to win a 15-minute consultation with Soloway, who will review the first 15 pages of a manuscript or work in progress.