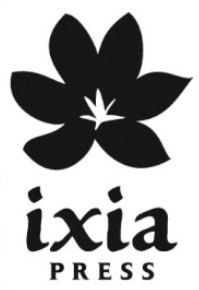 Dover Publications is launching Ixia Press, its first new imprint in 10 years and its first foray into original narrative frontlist. Dover is best known for its Thrift Editions of classic literature and Creative Haven adult coloring titles.

Named after the South African flower that represents happiness, Ixia Press will publish, Dover said, "inspiring books on leadership, spirituality, business and wellness that foster a spirit of personal and professional growth and exploration." The list will consist of approximately 10 original books a year and 15 reprints. Nora Rawn has been named acquisitions editor for Ixia Press.

Ixia's first two titles, originals appearing in November, are What If It Does Work Out?: How a Side Hustle Can Change Your Life by Susie Moore, a business and life coach, and A Year in Hot Yoga: Daily Meditations for On and Off the Mat by Scott Ginsberg, a community leader at Yoga Tribe Brooklyn.

Winter 2018's lead title, to be published in February, is The Way of Being Lost: A Road Map to Your Truest Self by Victoria Price, daughter of actor Vincent Price, who discusses "the ways our parents can inspire us, as well as the need for us to find our own path beyond their influence."

In January, Ixia will publish Power Love: Use Your Brain to Be Your Best Self and Create Your Ideal Relationship by Steven Stosny, Ph.D., author of Love Without Hurt and the founder of CompassionPower.

Dover publisher Jennifer Feldman commented, "Personal and professional growth are a part of our everyday lives, and presenting voices that contribute in a meaningful way to our everyday conversations is something Ixia Press strives for. This is just the beginning of an evolving frontlist for Dover, and Ixia Press is the first step of moving into a new direction."