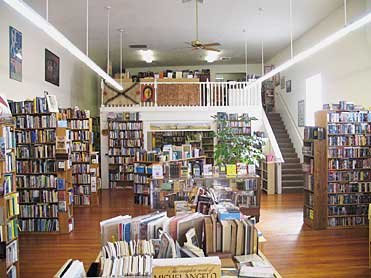 Glen Sewell has bought Winston Smith Books, Auburn, Calif., northeast of Sacramento, the Auburn Journal wrote, fulfilling the insurance agent's "dream of being surrounded by books and book lovers." In fact, he was able to buy the bookstore only after convincing the previous owner that unlike other suitors, he wouldn't shut down the store and sell off its inventory.
"Bookstores are not dead," Sewell told the paper. "There are a lot of people who prefer books to technology. I'm one of them."
The mostly used bookstore, which has "turned a small profit over the years," has some 40,000 volumes and a small new books section, which Sewell plans to expand, he said. Sewell and his wife, Melanie, are considering adding several things to draw more customers: book signings, poetry and fiction readings and hosting book clubs.