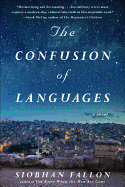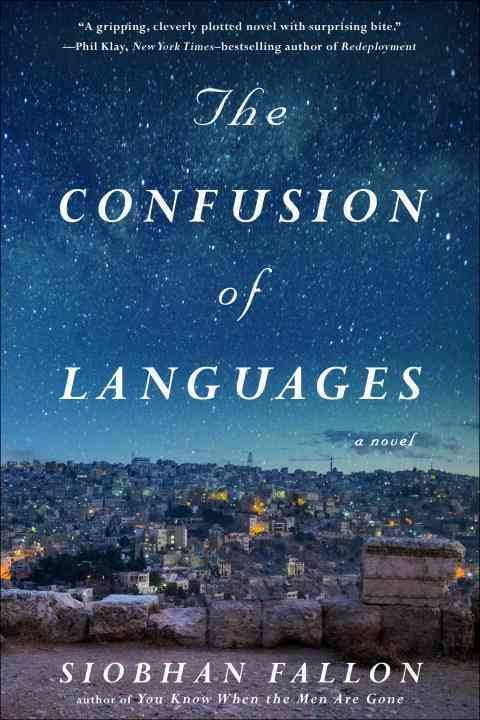 In The Confusion of Languages, the suspenseful first novel from Siobhan Fallon (You Know When the Men Are Gone), the friendship of two soldiers' wives in post-Arab Spring Jordan strains under the weight of their diverging outlooks, with devastating consequences. In other circumstances, Cassie and Margaret might not have become friends; their differences seem extreme. But when the two Americans meet at the Jordanian embassy, where both their husbands are stationed, they forge a connection.

Cassie's marriage to Dan has soured over their inability to conceive. Her bitterness and suspicion has destroyed friendships with other embassy wives, but as Margaret's sponsor, she is determined to befriend and protect the younger woman. Margaret and Crick tied the knot because of her pregnancy with their baby son, Mather. While Cassie has spent two years in Jordan, following the embassy rulebook religiously and treating locals with suspicion bordering on paranoia, newly arrived Margaret brushes aside policies and warnings. Everyone takes naturally to her; she befriends servants and gate guards. She spent her teens and early 20s attending to her mysteriously ill mother, so she hungers for life and new experiences. When she leaves Mather with Cassie and goes to the police station alone after a minor traffic accident, Margaret doesn't return. Looking for an explanation, Cassie stumbles upon her friend's diary and begins to piece together the truth of the disappearance and her own part in it.

Fallon, who recently lived in Jordan and now resides in Abu Dhabi, vividly portrays life as an American expat in the Middle East. Cultural traditions of hospitality clash with religious expectations of modesty and male-female interactions. While Margaret runs unnecessary risks in her haste to embrace a foreign land, Cassie cheats herself out of authentic relationships through her obsession with safety. With a studied look at the thin line outsiders must walk, whether in someone else's country or someone else's living room, Fallon digs into the complications of friendship. Cassie envies Margaret's sexy husband and baby boy, as well as her ease at fitting in, but she also feels jealous of anyone that takes Margaret's attention from her. The Confusion of Languages examines the barriers that differing expectations place between individuals and cultures. Cerebral but still taut with suspense as Cassie unravels her friend's fate, this novel's sophisticated pacing and emotional core set it apart from the pack. --Jaclyn Fulwood, blogger at Infinite Reads

Shelf Talker: Two American military wives bond in Jordan, but their disagreements on interacting with the country and its natives lead to confusion and disaster.