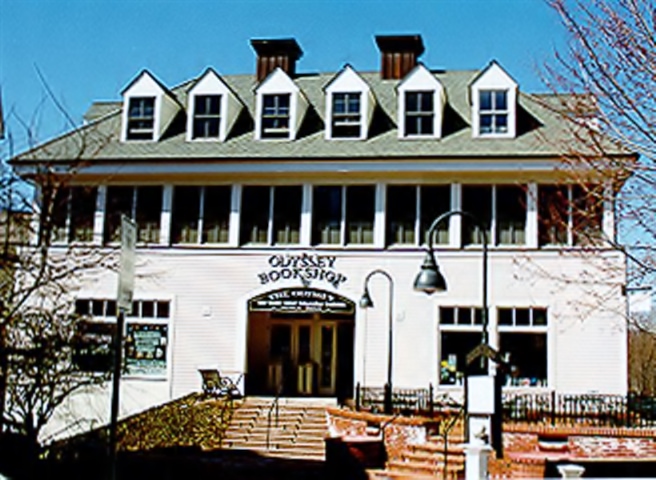 The Odyssey Bookshop in South Hadley, Mass., will be adding Mount Holyoke College-branded clothing and other items to its inventory. Noting that the indie bookstore "has sold textbooks for Mount Holyoke students since 2001 and often co-hosts events with faculty, student organizations and departments," the college said Odyssey will have selected items, which are often referred to as "spiritwear" or "spiritgear," available June 15, while a "much wider selection will be available by July 1, and a full complement by the end of August, in time for the fall semester."
"When we were planning the new Community Center, our goal was to design the very best use of the building, with the focus on improving student life and creating better spaces for students to gather," said Shannon Gurek, v-p for finance and administration, the school's treasurer and head of the committee overseeing the move. "We have a long relationship with the people at the Odyssey Bookshop for textbook sales. They've wanted to take over selling spiritwear and College merchandise. It seemed like the right time to give them the opportunity."

The Campus Store in Blanchard Campus Center will be open during Commencement weekend and through Reunion II, after which it is closing. The transition to the Odyssey will end a long relationship between the college and Follett campus stores.
"Ending our relationship with Follett was not an easy decision," Gurek said. "They have been a partner for many years and we will miss their presence on campus--especially the store employees who have been serving our community for decades."
Odyssey owner Joan Grenier plans to order some items from Alta Gracia Apparel, which she said is the only collegiate apparel company that pays a living wage to its workers. "The Odyssey is very excited about the opportunity to develop an even closer relationship with the Mount Holyoke community of students, staff, faculty and alumnae," she added. "We are researching new items to carry and keeping up with evolving trends. We welcome suggestions of products that the college community would like to see the store carry."