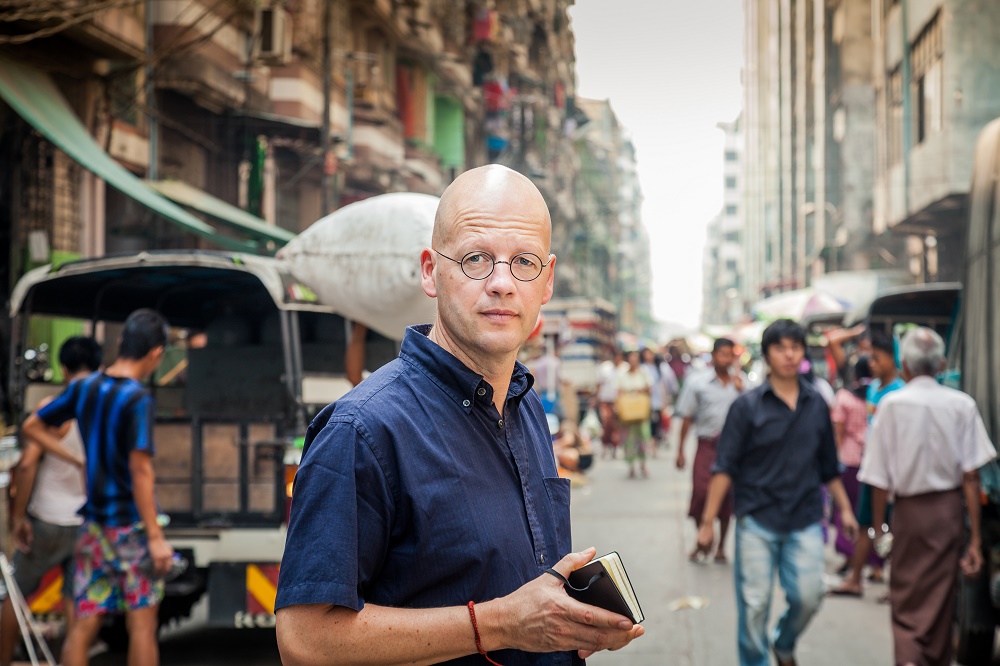 photo: Frank Suffert
Jan-Philipp Sendker is the author of The Language of Solitude (Atria, May 2, 2015), the second installment of his China trilogy, after Whispering Shadows. His debut novel, The Art of Hearing Heartbeats, has been translated into 35 languages and has sold 2.5 million copies worldwide. Born and raised in Germany, Sendker was a foreign correspondent in the U.S. and Asia for Stern magazine, before becoming a novelist. He lives in Potsdam, Germany, with his family.

On your nightstand now:

A Little Life by Hanya Yanagihara. How to Live by Sarah Bakewell. Midnight's Children by Salman Rushdie. Montaigne: The Essays by Michel de Montaigne. And I just finished and removed from my nightstand Ghana Must Go by Taiye Selasi. A great read!

Favorite book when you were a child:

Pippi Longstocking by Astrid Lindgren. Pippi was everything I was not but wanted to be: Outrageous. Daring. Brave. Independent. A truly free spirit. I adored her!

Your top five authors:

Thomas Bernhard. Albert Camus. Haruki Murakami. Philip Roth. Goethe.

Book you've faked reading:

I never do. In school we had to read the classic Buddenbrooks by the German author Thomas Mann. Like most of my classmates I found it boring, stopped after 50 pages and handed in a blank sheet of paper for the exam. Still the same. If I can't finish a book, I do not pretend I did.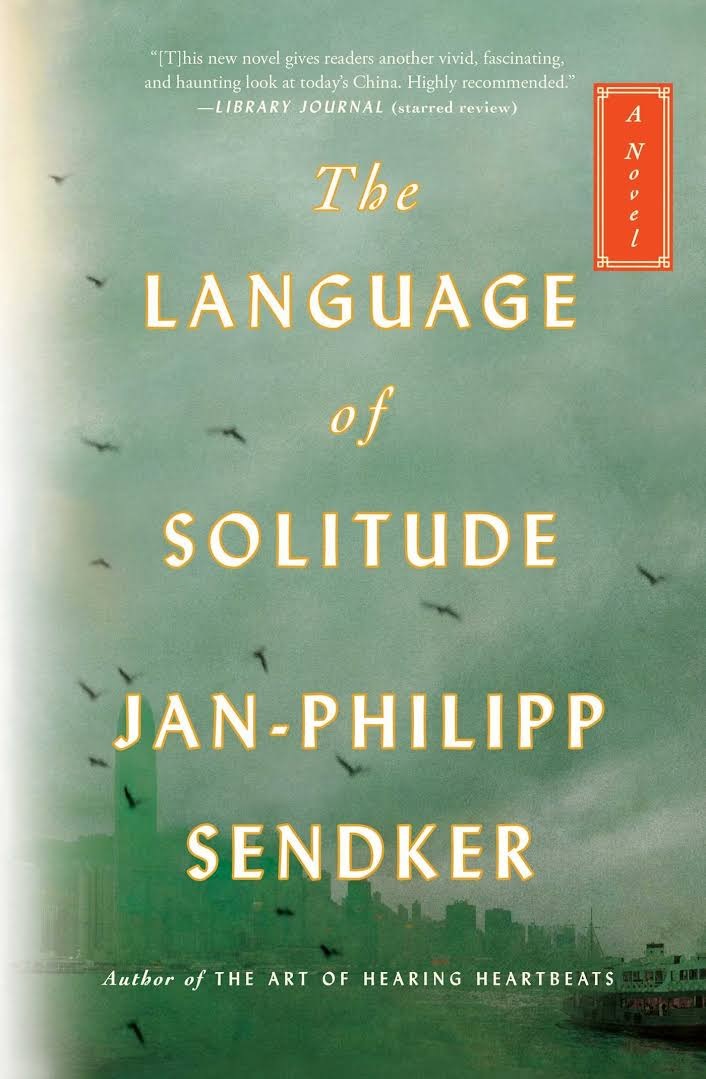 Book you're an evangelist for:

The God of Small Things by Arundhati Roy. The writing is superb, so poetic and lyrical. The love story extremely powerful, the emotions so deep that I had to stop reading several times. It brings a culture and its people (in this case India) alive in a way only very few books do.

Book you've bought for the cover:

I don't. I find some covers more appealing than others and they might catch my attention, but I would not buy a book because of the beauty of its cover. It is different with titles. Sometimes I buy a book just because I love the title. One Hundred Years of Solitude by Gabriel García Márquez or The Heart Is a Lonely Hunter by Carson McCullers are just wonderful titles--and wonderful books.

Book you hid from your parents:

Since my parents had to hide books from their parents, they were very liberal and open minded, so I could read whatever I wanted. At times I liked comics a lot and the magazine Mad, which my parents disapproved of. They thought it was a waste of time.

Book that changed your life:

The Art of Hearing Heartbeats, my first novel. I had been dreaming of becoming a novelist since I was a child and the success of the book has enabled me to live my dream and to keep writing novels. But I guess that is not what you mean.

In another way it was the works of the French existentialist writers Jean-Paul Sartre and Albert Camus. Camus' novels The Stranger and The Plague had a deep impact on my thinking as a young adult.

Favorite line from a book:

"I ought never to act except in such a way that I could also will that my maxim should become a universal law." --the German philosopher Immanuel Kant. I remember when I read it for the first time as a young adult it opened my eyes to how simple life could be if we all followed these words--and how difficult it is.

Five books you'll never part with:

No matter how hard I tried, I could not make up a "never part" list because books change--or is it me? Whenever I reread a book, it seems to be a different one; some stand the test of time, some fail it. A number of times I read a book again and found less emotional, less impressive than I remembered it. So I guess the only book I will never part with is my own notebook.

Book you most want to read again for the first time:

The Red and the Black by the French writer Stendhal. I remember that it is such a powerful love story that it swept me away. For days I was overwhelmed by the passion and compassion on those pages, and could not think of anything else.

More than a few people believe that the time of the novel as an art form is over. Do you agree?

I absolutely disagree. I strongly believe in the power of literature and novels, and think it is as much alive and relevant to people as it was 100 or 200 years ago.