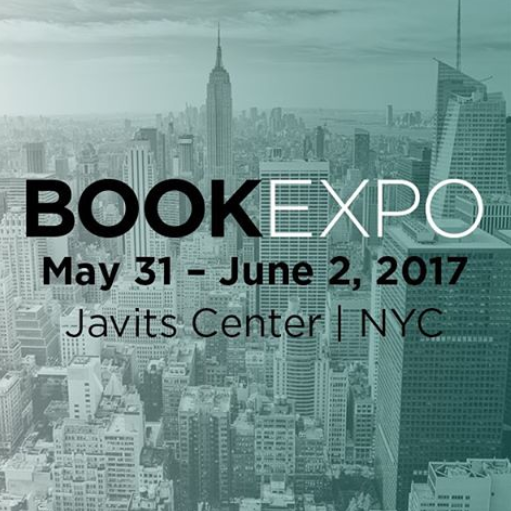 Our BookExpo 2017 preview series concludes today with a look at the Middle Grade Editors' Buzz Panel. The five buzz titles include everything from tales of magic and fantasy to stories of growing up in the face of incredible adversity, and all were selected by panels of booksellers, librarians and publishing professionals. Our series began Tuesday with a preview of the Adult Editors' Buzz Panel; a look at the Young Adult Editors' selections ran yesterday.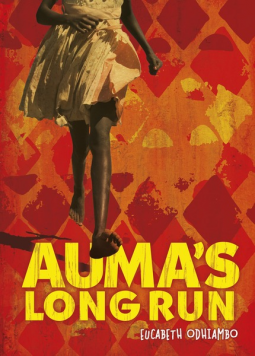 Set in Kenya in the 1980s, Auma's Long Run is the story of a 13-year-old girl forced to make a difficult choice. On the one hand, Auma can pursue her dreams of getting an education through a track scholarship, while on the other hand, she can stay in her village, at a time when AIDS is devastating parts of the country, and help take care of her family. Written by Eucabeth Odhiambo, Auma's Long Run is out September 1 from Carolrhoda Books.
Shane Mullen, bookseller at Left Bank Books in St. Louis, Mo., called Auma's Long Run a story "about women and courage and not giving up." Auma herself is "an inspiration and a fighter," and Mullen said he was "thankful that a story like this can be shared with such honesty and compassion." Angela Schwesnedl, co-owner of Moon Palace Books in Minneapolis, Minn., said the book manages to deal with "the hard subject of AIDS and death in a way that was informative without being preachy. I'd definitely recommend this book to anyone looking for a strong female lead character."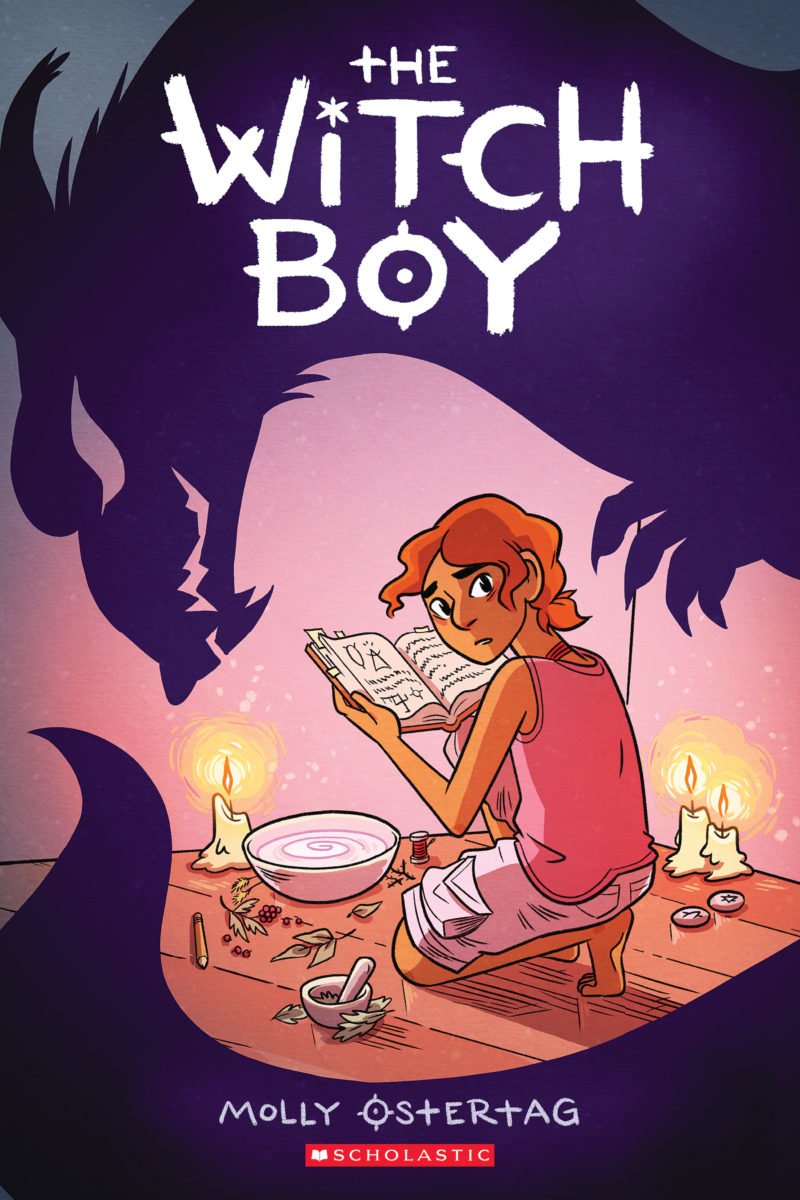 In Molly Ostertag's graphic novel The Witch Boy, Aster is part of a magical family in which all the girls become witches and all the boys become shapeshifters. At age 13, Aster is assumed to be on the cusp of becoming a shapeshifter. Unbeknownst to his family, Aster would rather be a witch, though the problem is that anyone who crosses the witch-shapeshifter line will be kicked out of the family and ostracized. But when the shapeshifters in his family are threatened, Aster is the only one who can save them-- and he knows he can only do it as a witch.
Editor Amanda Maciel said she was immediately struck by the confidence of Molly Ostertag's vision, one that tells a "very classic coming-of-age story" in a way that is "so modern and compelling." The story manages to blend middle-grade fantasy with "contemporary touches" and a "brightness" that is reminiscent of Raina Telgemeier's work and extremely accessible. Maciel hopes that if any readers "find themselves in a similar situation in their real lives--if their preferred form of magic isn't socially acceptable for whatever reason--I hope they'll find comfort and inspiration in Aster's story." Ostertag's tale of magic, identity and belonging will be available September 1 from Graphix.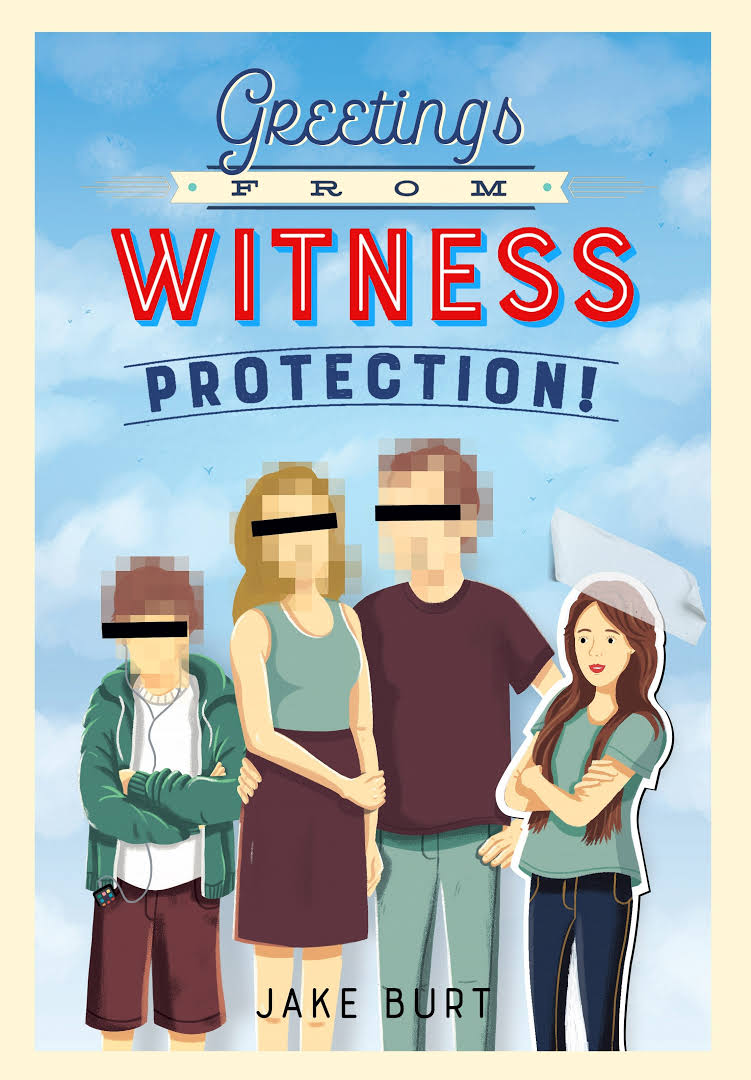 On October 3, Jake Burt makes his middle-grade debut with Greetings from Witness Protection!, about an orphaned teenage girl recruited by the U.S. Marshals to join a family in witness protection. Nicki Demere, a street-wise pickpocket, must assume a new identity and protect her new family from some of the most dangerous criminals in the country, all while going to school and maintaining at least a B average. Along the way Nicki will learn that perhaps the biggest threats to her new life are actually dangerous secrets from her own past.
Dave Shallenberger, co-owner of Little Shop of Stories in Decatur, Ga., said that Nicki is "an absolutely terrific character," and the story is filled with humor and suspense. Lauren Savage of The Reading Bug in San Carlos, Calif., called Greetings from Witness Protection! a "unique original story about family, friendship, identity and starting over," while Melissa Posten, children's buyer and event coordinator at The Novel Neighbor in St. Louis, Mo., praised the depictions of "an exceptional sibling relationship, an unexpectedly sensitive treatment of anxiety-based compulsive kleptomania," and Burt's "completely original voice." Greetings from Witness Protection! will be published by Feiwel and Friends.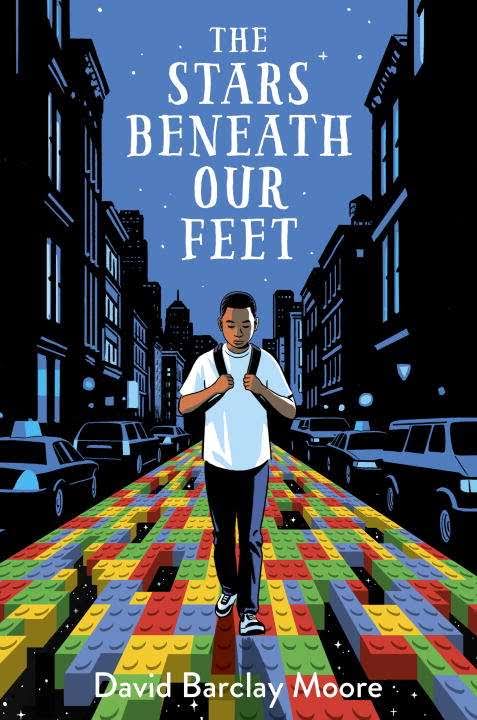 In David Barclay Moore's debut novel, The Stars Beneath Our Feet, Lolly Rachpaul is a 12 year old growing up in Harlem, and even though it's Christmas Eve, Lolly and his mom aren't celebrating. It's been only a few months since Lolly's older brother was killed in a gang-related shooting. They're still grieving, and Lolly and his mom know that someday soon Lolly might be pressured into the same world that took his brother's life. That Christmas, however, his mother's girlfriend gives Lolly a massive set of Legos without any instructions, and building a wondrous Lego city at the local community center gives Lolly an unexpected lifeline. Available from Knopf, The Stars Beneath Our Feet will be in stores on September 19.
Nancy Siscoe, senior executive editor at Knopf Books for Young Readers, said she "fell in love" with Lolly Rachpaul's distinct voice and David Barclay Moore's "assured writing" and "nuanced portrayals." She was impressed with the novel's "power and scope" and "how packed with life this story is--life with all its messy, complicated, wonderful, frightening, unexpected twists and turns." Siscoe described the book as being "wonderfully specific" in its details but universal in its emotional appeal: "I believe every reader will see a bit of themselves in Lolly, and will be walking alongside him, cheering him on."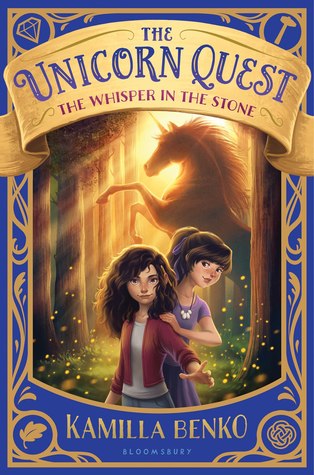 On February 6, 2018, a new middle grade fantasy series will begin with the publication of The Unicorn Quest: The Whisper in the Stone by Kamilla Benko (Bloomsbury USA Children's). It is the story of two sisters, Claire and Sophie Martinson, who move into a new home called Windermere Manor and find a ladder into a magical world known as Arden. Arden is consumed by a conflict between four rival mage guilds and beset by dangerous wraiths, and the world's unicorns have all disappeared. Frightened by what they find, Claire and Sophie leave Arden as quickly as they can, but it's not long before Sophie has gone missing and Claire must return to Arden alone to find her.
Editor Sarah Shumway described The Whisper in the Stone as "the first installment in a series that is fresh-feeling but also wonderfully nostalgic" and "reminiscent of the classic fantasies that so many of us loved as children." In addition to the "classic fantasy appeal," the book tells a "touching and thoughtful story of sisterhood and its complicated bonds--what's wonderful and what's hard about sister relationships." Shumway added that she particularly loves the book's hero, Claire, through whom the author "captures this world in gorgeously visual ways." Benko "has a wonderful reverence for the fantasy she loved as a child... and brings that rich appreciation as well as fresh imagination and emotion to her story, world, and characters."
---
The following title, Dear Martin by Nic Stone, was mistakenly left out of yesterday's Young Adult Editors' Buzz feature and is a YA title, not middle grade: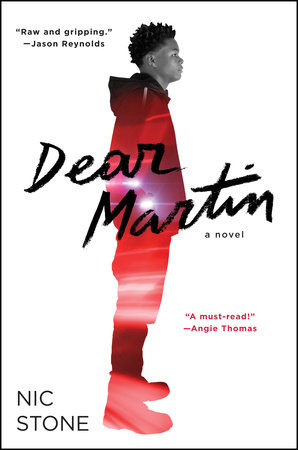 Nic Stone's debut novel, Dear Martin (Crown Books for Young Readers, October 17), tells the story of Justyce McAllister, a black teenager from a tough neighborhood attending prep school as a scholarship student. Despite all that Justyce has achieved--he's at the top of his class, captains the debate team and is set to go to an Ivy League college after he graduates--he routinely faces both the derision of his former schoolmates and the prejudices of the students at his prep school. After getting handcuffed by a police officer and ultimately released without charges, Justyce begins writing letters to Dr. Martin Luther King Jr. in which he tries to make sense of the world around him. But one day Justyce's entire life is upended when he and his best friend are confronted by an off-duty white police officer while driving around with music blasting. Tempers flare, a gun gets fired, and a media firestorm begins that could destroy everything Justyce has worked for.
Phoebe Yeh, v-p and publisher of Crown Books for Young Readers, said she was immediately impressed by Nic Stone's ability to write from the perspective of a teenage boy and, as a first time novelist, tell her story in such a complex and nuanced way. Yeh likened Stone's work to that of Jason Reynolds, Angie Thomas and Jeff Zentner: young adult authors who tell "richly conceived stories" with "dialogue that's really sparkling." Yeh added that she loved the way Stone writes about the legacy of Dr. King and how it might affect someone growing up today. And despite the book's sometimes difficult subject matter, Yeh said it was always a pleasure to read, in no small part because of Justyce's "very lively, engaging voice" and frequently funny ironic comments. Remarked Yeh: "[Stone] is a writer that has enormous potential." --Alex Mutter