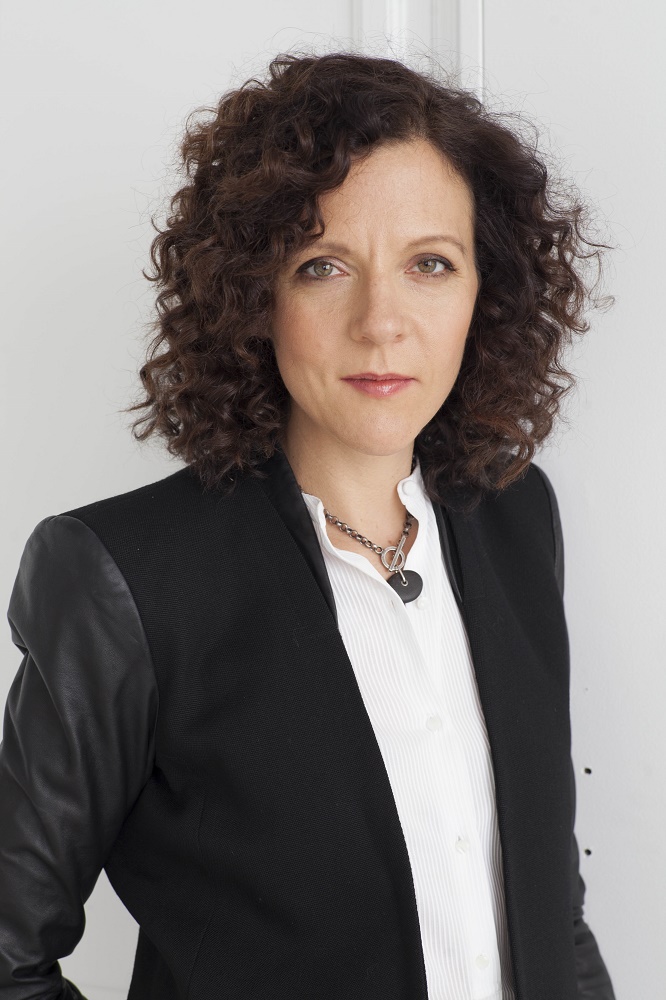 photo: Nina Subin
Alexandria Marzano-Lesnevich is the author of The Fact of a Body: A Murder and a Memoir (Flatiron, May 16, 2017). A 2014 National Endowment for the Arts fellow, she has received a Rona Jaffe Award and has been a fellow at both MacDowell and Yaddo. Her essays appear in the New York Times, the Oxford American and the anthologies True Crime and Waveform: Twenty-first Century Essays by Women. She received her JD from Harvard, her MFA at Emerson College, and her BA from Columbia University. She now lives in Boston, where she teaches at Grub Street and in the graduate public policy program at Harvard's Kennedy School of Government.

On your nightstand now:

I just bought a new nightstand last week--I needed a larger one, to hold more books! So I can happily say that these are indeed on (and in) the nightstand, rather than the floor. In the "just read" pile, there's Agota Kristof's one-volume trilogy (The Notebook, The Proof, The Third Lie), which a bookseller at the Spotty Dog in Hudson, N.Y., introduced me to. It's as disturbing as it is compulsively readable, and deeply strange. Also Hannah Tinti's The Twelve Lives of Samuel Hawley, which took me forever to finish--I kept slowing down because I didn't want it to end. Then two books by friends, totally different from each other but both amazing: The Brand New Catastrophe by Mike Scalise, a memoir that's acerbic and funny and wise, and Touch by Courtney Maum, social satire we sorely need in this smartphone-addicted moment. In the "to be read" pile, I've got Elif Batuman's The Idiot and The Best We Could Do by Thi Bui. There's also an empty spot that's just waiting for David Grann's Killers of the Flower Moon to arrive.

Favorite book when you were a child:

The Unbearable Lightness of Being by Milan Kundera. My parents had lots of books everywhere, and I preferred their bookshelves to my own. I was far too young to actually understand Kundera, but I fell in love with his voice on the page. When I was kid, we spent summers on the Massachusetts island of Nantucket--which was then still an island of five-and-dime shops, old fishermen's bars and beach dogs let loose from their collars. Each day or so I would go to Nantucket Bookworks and ask them if he'd released a new novel yet. They were always very kind to me and smiled and said not that day, maybe tomorrow. Then they pointed me to other books--and introduced me to a lot of wonderful reading that way. But I remember thinking it was terribly unfair of Kundera to keep his readers waiting. He had to have notebooks, didn't he? Why couldn't he just publish the notebooks, I thought? I would have happily read them. (I think now that, basically, what I was waiting for was the Internet!)

Your top five authors:

Well, Milan Kundera, obviously. But also: Maggie Nelson, Michael Ondaatje, the poet Adam Zagajewski, and right now--because I love everything he's done, including his new one, Exit West--Mohsin Hamid.

Book you've faked reading:

Proust's Swann's Way rearranged my heart and mind, and meant everything to me when I was in my first year of college--but I never made it through the rest of the volumes.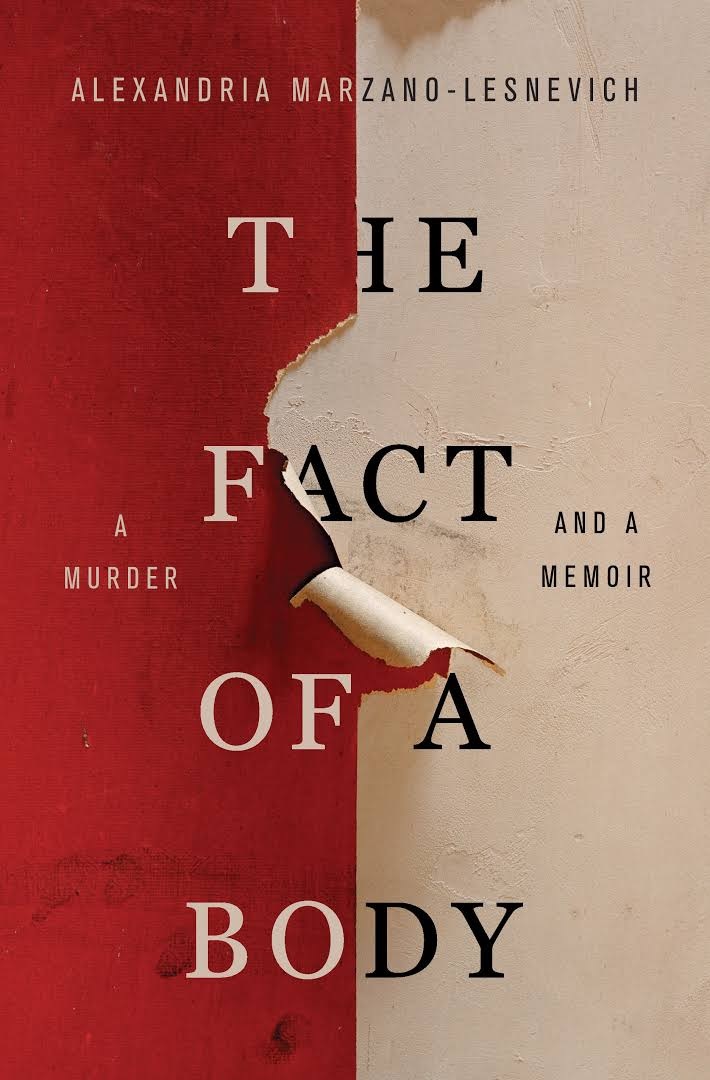 Book you're an evangelist for:

Nothing Holds Back the Night by the French writer Delphine de Vigan. It's a memoir that's actually about how unknowable we are to each other. It stretches the boundaries of the genre by containing tons of openly imagined scenes, and it's somehow both stark and lush at the same time, and devastating in all the important ways. It is also, inexplicably, pretty much unknown in the U.S.

Book you've bought for the cover:

Two, bought as a teenager the same afternoon, at a tiny bookshop in California that I wish I could remember the name of: a battered copy of Tennessee Williams's The Rose Tattoo, which had a torn cover that seemed tremendously romantic to me; and a shiny, nearly holographic silver hardcover of Timothy Leary's Design for Dying, mostly because I wanted to be cool enough to want to read it. I wasn't--it scared the heck out of me--but I still have it, and looking at that cover now always returns me to my teenage self.

Book you hid from your parents:

The Bible, amazingly enough! Both my parents had left the Christianity of their upbringing, and they had complicated feelings about the role the Bible had played in their childhoods. Maybe as a result, I was fascinated by religion as a kid--the allure of anything unknown. I borrowed a Bible from a friend, snuck it home--and oh, the storytelling! I knew that them seeing me read it would lead to lots of discussions I wasn't ready to have, though, so I hid it under the covers. The only other book I ever hid that way was Ken Follett's Pillars of the Earth, for the sex scenes.

Book that changed your life:

Two that I discovered at the same time in law school, that reminded me of the power of story and made it completely impossible for me to continue to avoid writing: Martha Cooley's The Archivist and Anthony Doerr's short story collection The Shell Collector.

Favorite line from a book:

This changes nearly daily, there's so much amazingness out there. Yesterday what spoke to me was Ondaatje: "The first sentence of every novel should be: 'Trust me, this will take time but there is order here, very faint, very human.' " But now you've got me thinking of Martha Cooley, so let's go, too, with this line from The Archivist, which underscores everything I write, and perhaps even why I write the way I do, always with multiple strands and layered associations: "With a little effort, anything can be shown to connect with anything else: existence is infinitely cross-referenced."

Five books you'll never part with:

First: a little poetry treasury my mother gave me when I was a child, which she had when she was a child. It contains Edna St. Vincent Millay's poem "Dirge Without Music," which was the first time I felt the shock of recognition in reading. I think that shock made me into a writer.

Then, Bluets by Maggie Nelson--no one's taking this away from me. I don't even lend it out. I started it late one night, standing in my kitchen, my stomach rumbling, overdue for dinner. The only food I had in the house was a box of frozen lima beans; I was supposed to go out for food. Instead I spent the night curled in an armchair, eating the still-frozen lima beans by letting them thaw one by one in my mouth, completely enthralled by the book. It was over too soon and it was over at the perfect moment for the story. That's one of my fondest reading memories.

Shot in the Heart by Mikal Gilmore--his memoir of his brother Gary Gilmore, the first person executed when the U.S. reinstated the death penalty in the 1970s. Mikal's trying to understand why his brother would ask to be shot in the heart by a firing squad, and to do that he decides he has to go into the history of Utah and the mythology of his family and even the ghostly realm. It blew open my idea of what memoir could accomplish, and it's beautiful and terrible and true.

A Fanatic Heart: Selected Stories by Edna O'Brien--I kept this on my nightstand for years, so much do I love every story in it.

Lastly, The Journalist and the Murderer by Janet Malcolm. Every time I reread this, I'm reminded that so many of the issues I encounter in my work and feel compelled to grapple with anew, she already has.

Book you most want to read again for the first time:

I wish I could rediscover Colum McCann's Let the Great World Spin. That book ruined me on novels for a good two months. I couldn't read any other, because I just wanted to be in the world of that novel again.