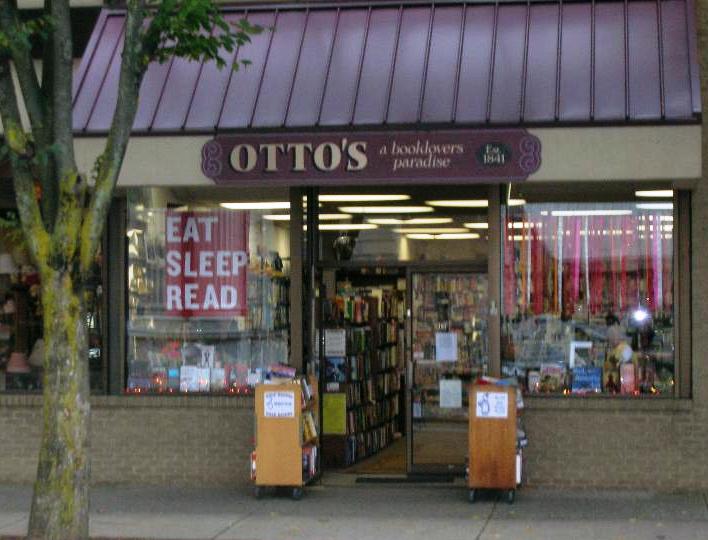 Otto's Bookstore, Williamsport, Pa., one of the oldest bookstores in the country, has been bought by Kathryn Nassberg and her husband, Isak Sidenbladh, the Williamsport Sun-Gazette reported.
"The staff will stay on and the location will remain the same," Nassberg told the newspaper. "We will work hard to ensure that Otto's remains the book-lover's paradise that everyone knows and loves. That history is extremely important to us and we look forward to serving the community to preserve Otto's as the landmark destination it has been for generations."
In January 2016, longtime owner Betsy Rider had put the store up for sale. Founded in 1841 as a business that sold books, window shades, wallpaper and insurance, Otto's has been in the Rider family since Betsy Rider's father, Jacob Roesgen, bought the store in 1928 after working there for many years. She and her mother took over the business in 1958, when her father died. She told the Sun-Gazette that she had mixed feelings about the sale: "I am very much relieved that there are good buyers who will keep the clientele happy and on the other side it's not my store anymore." Rider has worked in the store for 60 years.
Betsy's son, Tom Rider, will continue working at Otto's. The new owners said, "We feel that it is very important to have the Rider family as a part of Otto's. They have been the face and the heart of the store for over a century and their dedication to the community has been tremendous."
The Sun-Gazette wrote that Nassberg's family has been a part of the community for more than 200 years and has been friendly with Rider's family. Sidenbladh is a native of Sweden and his family owns "one of the oldest continuously running book publishers in Scandinavia."
"It seemed like a natural fit," Nassberg commented. "My family has been loyal customers of the store for decades. I have fond memories of visiting the store as a child, just as my mother did years before."