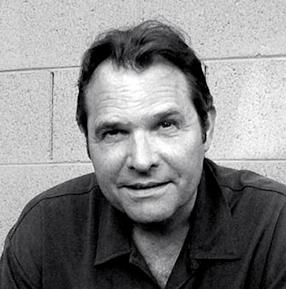 Denis Johnson
National Book Award-winning author Denis Johnson, "whose novels and short stories about the fallen--junkies, down-and-out travelers, drifters and violent men in the United States and abroad--emerged in ecstatic, hallucinatory and sometimes minimalist prose," died May 24, the New York Times reported. He was 67. Although Johnson published a book of poetry, The Man Among the Seals, at 19 and earned bachelor's and master's degrees from the University of Iowa, "addictions to alcohol and drugs, including heroin, derailed him.... Johnson initially believed that sobriety would damage his creativity, but later realized that his addictions were not fueling much writing."
"I finally figured it only meant I'd be writing three paragraphs less a year because I'd only written two stories and 37 poems in almost a decade," he told New York magazine in 2002.
By the early 1980s, "he was sober and had begun a prolific few decades, turning out novels, plays, poetry and journalism," the Times noted. His books include Angels, Jesus' Son; Tree of Smoke, which won the 2007 National Book Award and was a Pulitzer Prize finalist; Train Dreams, a finalist for the 2012 Pulitzer; Nobody Move; and The Laughing Monsters.
"Denis was one of the great writers of his generation," said Jonathan Galassi, Farrar Straus & Giroux's president and publisher. "He wrote prose with the imaginative concentration and empathy of the poet he was."
Alex Bowler, his U.K. publisher at Granta, called him a "singular writer and author of at least two immortal masterpieces.... His writing was so vital and distinct. It never patronized the reader and was work of such sympathy and energy. He was a genius."
In a New Yorker magazine tribute, Tobias Wolff wrote: "I need hardly say that his is one of the most distinctive voices in our literature, and that he has written work that will abide--Angels, Fiskadoro, The Incognito Lounge, Jesus' Son, and more. That voice, though--the inventiveness and exactitude and dark underlying wit, sometimes flowering into startling bloom, as when the mad, drug-addled orderly Georgie, in the short story 'Emergency,' having been asked what he does, replies, 'I save lives.' "

---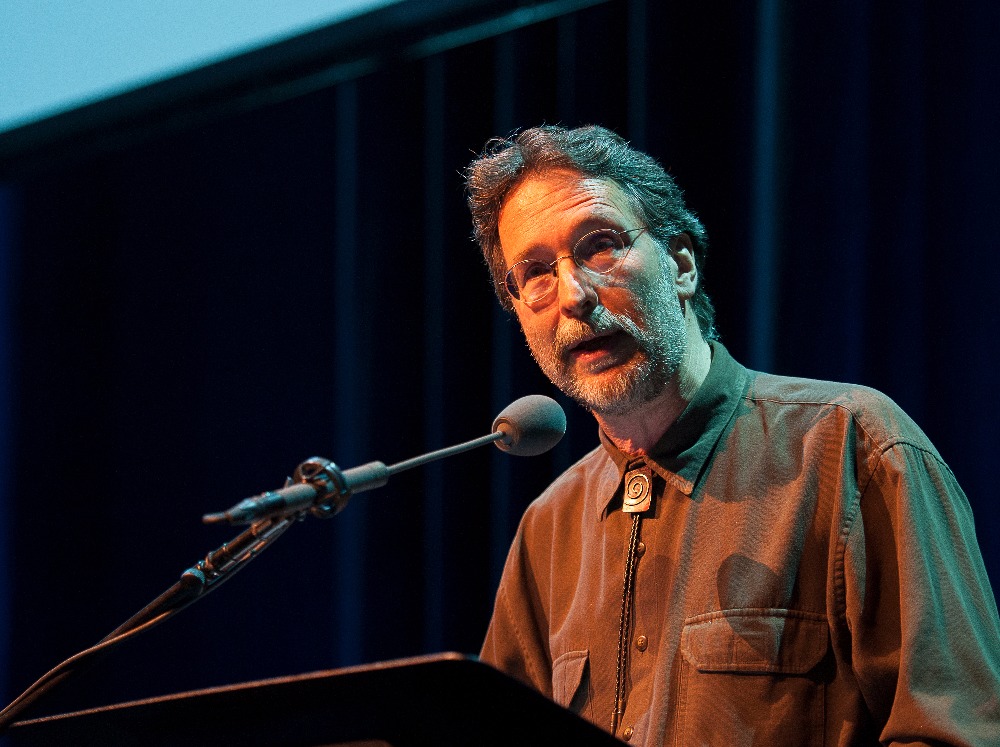 Brian Doyle
Author Brian Doyle died on Saturday from complications related to a brain tumor, the Oregonian reported. He was 60.
Doyle wrote "Mink River, the Oregon Coast novel beloved by book clubs nationwide; Martin Marten, the Oregon Book Award-winning novel about a boy and a pine marten growing up side by side on Mount Hood; and books about pinot noir, Catholicism, and the heart, to name just a few more," the newspaper said.
"He spun sometimes puckish, sometimes heartfelt short stories about life's follies and oddities ("Bin Laden's Bald Spot"), humorous yet poignant essays ("Children and Other Wild Animals"), and prayers that were less about a particular faith than about universal compassion and gratitude ("Prayer for Cashiers and Checkout-Counter Folks")."
His most recent book, The Adventures of John Carson in Several Quarters of the World: A Novel of Robert Louis Stevenson, was published by Thomas Dunne Books in March.
Doyle also was the longtime editor of Portland magazine, the University of Portland publication, and earlier was an editor at U.S. Catholic magazine and Boston College magazine. He also wrote regularly for the Sun magazine, the Daily Guideposts website and other publications. He was a friend and supporter of many in Oregon's literary community.
Broadway Books, Portland, where Doyle read "dozens of times," is paying tribute to the man who it said "has given the universe hundreds of thoughtful and gorgeously written essays and almost as many books" by donating 20% of its sales tomorrow to a GoFundMe campaign to retire the mortgage on Doyle's house to help his wife and children. At 7 p.m., "Brian's good friend Robin Cody will be reading at the bookstore, along with another Ooligan author, Brian Friesen…. In addition, both Robin and Brian are donating the profits from the sales of their books that night to the fund. Also, an anonymous (and very kind) donor has offered to match the Broadway Books donation to Brian's fund!"
Recently Doyle wrote this "Last Prayer," a wonderful example of his energy, wit, humor, tenderness and heartfelt love:
Dear Coherent Mercy: thanks. Best life ever.

Personally I never thought a cool woman would come close to understanding me, let alone understanding me but liking me anyway, but that happened!

And You and I both remember that doctor in Boston saying polite but businesslike that we would not have children but then came three children fast and furious!

And no man ever had better friends, and no man ever had a happier childhood and wilder brothers and a sweeter sister, and I was that rare guy who not only loved but liked his parents and loved sitting and drinking tea and listening to them!

And You let me write some books that weren't half bad, and I got to have a career that actually no kidding helped some kids wake up to their best selves, and no one ever laughed more at the ocean of hilarious things in this world, or gaped more in astonishment at the wealth of miracles everywhere every moment.

I could complain a little right here about the long years of back pain and the occasional awful heartbreak, but Lord, those things were infinitesimal against the slather of gifts You gave mere me, a muddle of a man, so often selfish and small. But no man was ever more grateful for Your profligate generosity, and here at the very end, here in my last lines, I close my eyes and weep with joy that I was alive, and blessed beyond measure, and might well be headed back home to the incomprehensible Love from which I came, mewling, many years ago.

But hey, listen, can I ask one last favor? If I am sent back for another life, can I meet my lovely bride again? In whatever form? Could we be hawks, or otters maybe? And can we have the same kids again if possible? And if I get one friend again, can I have my buddy Pete? He was a huge guy in this life--make him the biggest otter ever and I'll know him right away, okay?

Thanks, Boss. Thanks from the bottom of my heart. See You soon.

Remember--otters. Otters rule. And so: amen.