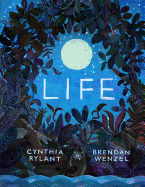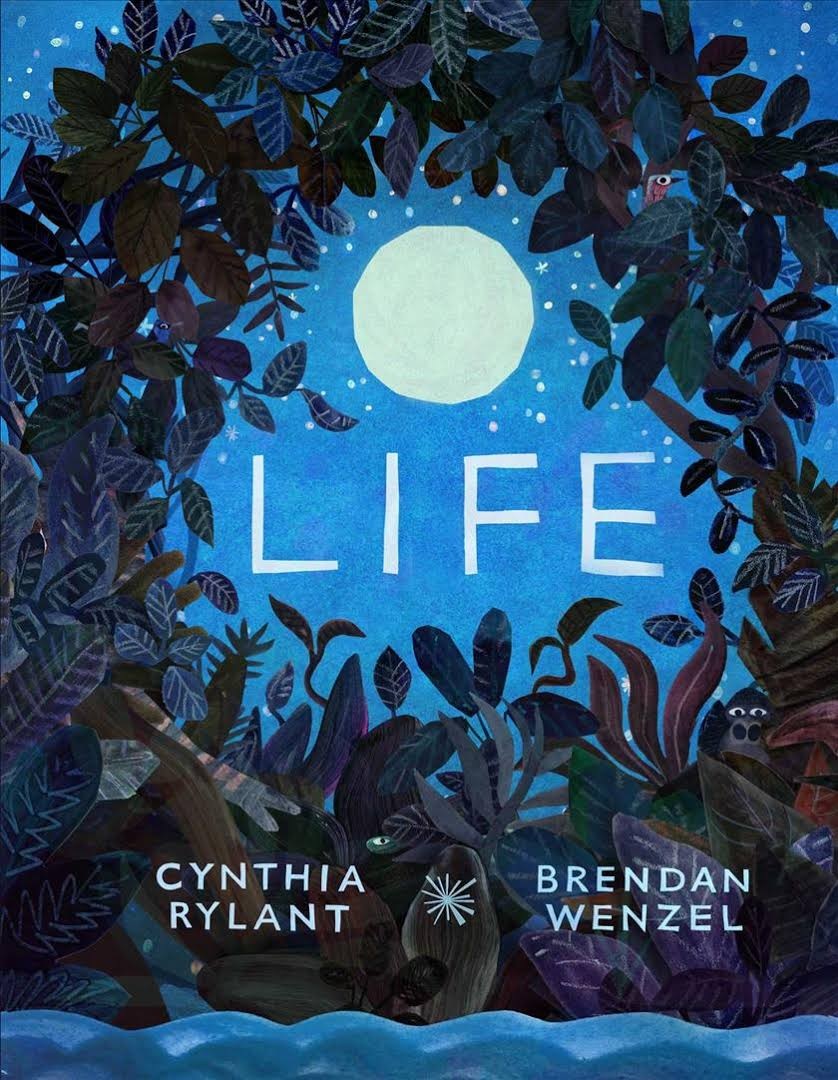 A straightforward and lyrical meditation on existence, Life "begins small. Even for the elephants. Then it grows." Across the desert to the forest, through day and through night, for animals large and small, what it is to be alive is explored and celebrated--the hawk loves the sky, the camel loves the sand, the turtle loves the rain on its back and the snake will invariably say it loves the "grassssssssssss." Despite there being much to love, it's not always easy to be. Sometimes there will be stretches of loneliness, but "wilderness eventually ends."

Newbery Award-winner Cynthia Rylant's (Little Penguins; Missing May; A Fine White Dust) spare text reads like a secular prayer, affirming the beauty and importance of all life even as it reminds the reader (or young listener) that life can be tough: "if, one day, it seems nothing beautiful will ever come your way again, trust the rabbit in the field and the deer who crosses your path.... And it is worth waking up in the morning to see what might happen."

The illustrations by Brendan Wenzel (Caldecott honoree for They All Saw a Cat; Beastly Babies) affirm the grand ideas housed in Rylant's simple text through sweeping landscapes and bordered illustrations that overflow their boundaries into the white space of the page. Showing that life "is not always easy," a full-bleed, double-page spread swirls with black clouds and driving rain battering a tiny, brightly colored bird. The page turn reveals an equally unwelcoming environment of austere mountains and white-cold sky. But when the wilderness eventually ends, Wenzel's warm colors return, showing a river snaking through a green landscape populated by vast numbers of animals.

Both Rylant and Wenzel are strong proponents of conservation--Rylant showing a particular love of animals, Wenzel collaborating with organizations that protect threatened environments and species. This shared passion can be seen as Life reminds readers that there is always something to love, and always "something to protect," depicting first a dog and a cat, then a gorilla and a polar bear. Each page turn reinforces the idea that animals have a right to life--and healthy environments--as it also speaks in a broader context about what it is to exist and to be human. The subtle beauty of the text pairs with the bountiful illustrations, creating a reflection on life and love that can be appreciated by children and adults alike. And, as life circles back upon itself, so too does Life, opening and closing with life that begins small and grows. --Siân Gaetano, children's and YA editor, Shelf Awareness

Shelf Talker: In Life, Brendan Wenzel's illustrations complement Cynthia Rylant's text, creating a picture book with accessible existential musings and a conservationist tilt.