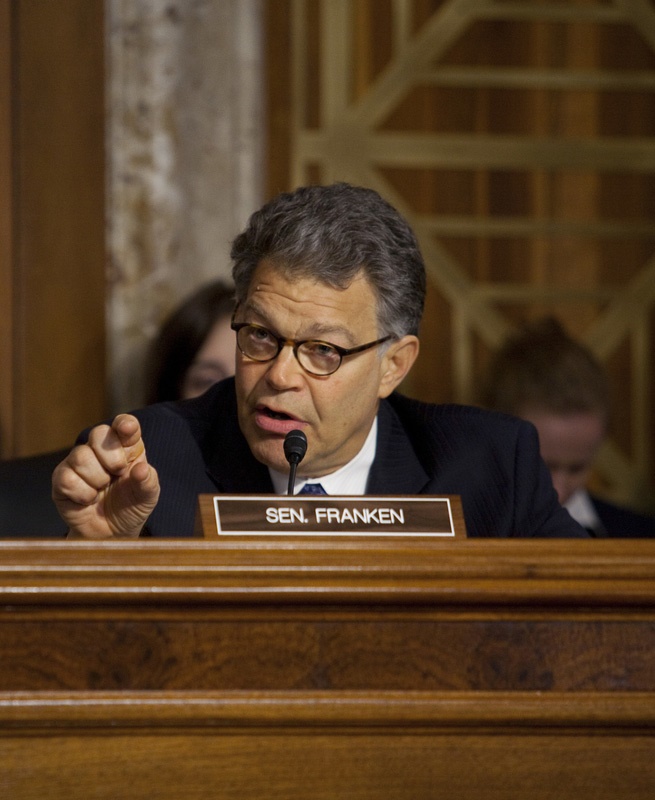 photo: Owen Franken
Senator Al Franken has represented Minnesota in the United States Senate since 2009. Before entering politics, he was a comedy writer, author and radio talk show host. He's been married to his wife, Franni, for 41 years--many of them happy. Al Franken, Giant of the Senate (Twelve, May 30, 2017) is his memoir about how he became a member of Congress.

On your nightstand now:

I'm reading my colleague Sheldon Whitehouse's book, Captured, which is about the growing and pernicious influence of big corporations in American democracy, as well as Carl Reiner's book, Why & When the Dick Van Dyke Show Was Born. They're both great, although one of them is significantly funnier than the other.

Favorite book when you were a child:

I remember loving Booth Tarkington's Penrod books, although not well enough to remember which of them was my absolute favorite.

Your top five authors:

I know I'm supposed to say something like, "Dostoyevsky, Dickens, Shakespeare..." but the truth is that I'm so busy I never really have time to read anything but nonfiction. So I'll say Atul Gawande (who writes about health care), Norm Ornstein (who writes about our messed-up political climate), E.J. Dionne (same), Robert Putnam (who writes about American society) and, um, Dostoyevsky.

Book you've faked reading:

Standing Rules of the Senate by the U.S. Government Publishing Office. Just kidding. I keep a copy in my jacket pocket at all times. Which is why none of my jackets fit correctly.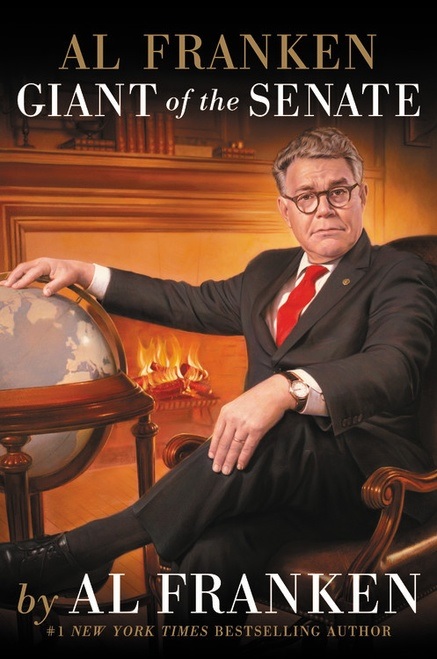 Book you're an evangelist for:

How Children Succeed by Paul Tough. I read it as part of a book club I have with Mike Enzi, a Wyoming Republican with whom I've worked on education issues. It's about the role trauma plays in a child's development, and the effect of things like poverty or domestic violence on a child's ability to learn. It's become kind of a trendy read in education policy circles.

Book you've bought for the cover:

I make a practice of not judging books by their covers. Although I did spend a lot of time getting the cover of my own book just right in the hopes that other people might not hold themselves to the same standard.

Book you hid from your parents:

Uh, it was really more of a magazine thing.

Book that changed your life:

Codependent No More by Melanie Beatty. It helped me understand what I was going through at a very difficult moment in my life (buy my book to find out more!) and opened me up to a whole new way of thinking and learning about myself.

Favorite line from a book:

"It was the best of times..." from A Tale of Two Cities by Charles Dickens. It was so good, I stopped reading right there.

Five books you'll never part with:

Tuesday Takes Me There by Luis Montalván, an Iraq war vet I met in 2009. He turned his life around after being paired with a service dog named Tuesday who helped him deal with his PTSD. Luis became an author and an inspiration for a bill I wrote helping to pair other vets with service dogs. He also became a friend, and Tuesday Takes Me There is one of my young grandson Joe's favorite books. Tragically, Luis passed away earlier this year. But I'll never forget his friendship, and reading this book with Joe feels more meaningful than ever.

What It Takes by Richard Ben Cramer, which is on just about every bookshelf in Washington.

A Bright Shining Lie by Neil Sheehan.

Let's see, what else? Garrison Keillor gave me an autographed copy of his first Lake Wobegon book, although, come to think of it, I'm not sure where I put it. We recently moved. Oh, and Herzog by Saul Bellow. Not because it's particularly great, but because I borrowed it from the St. Louis Park public library when I was 14, forgot to return it, and now I feel like it would be awkward.

Book you most want to read again for the first time:

Well, now that you've got me thinking about it, A Bright Shining Lie. I can't remember ever having another experience like I had the first time I read it--I was so completely absorbed, I couldn't put it down.

Book that was a guilty pleasure:

Game Change by Mark Halperin and John Heilemann. I make fun of them in my book, but I couldn't have made fun of them if I hadn't read their crappy book cover to cover in one sitting.