Returning to New York City, the BookExpo trade show floor opened yesterday, following a day of seminars and panels on Wednesday. Thursday began with the Book & Author Breakfast and closed with Hillary Clinton in conversation with author Cheryl Strayed; in between were a range of author events on the various stages, the American Booksellers Association's town and annual meetings, and plenty of signings and celebrations.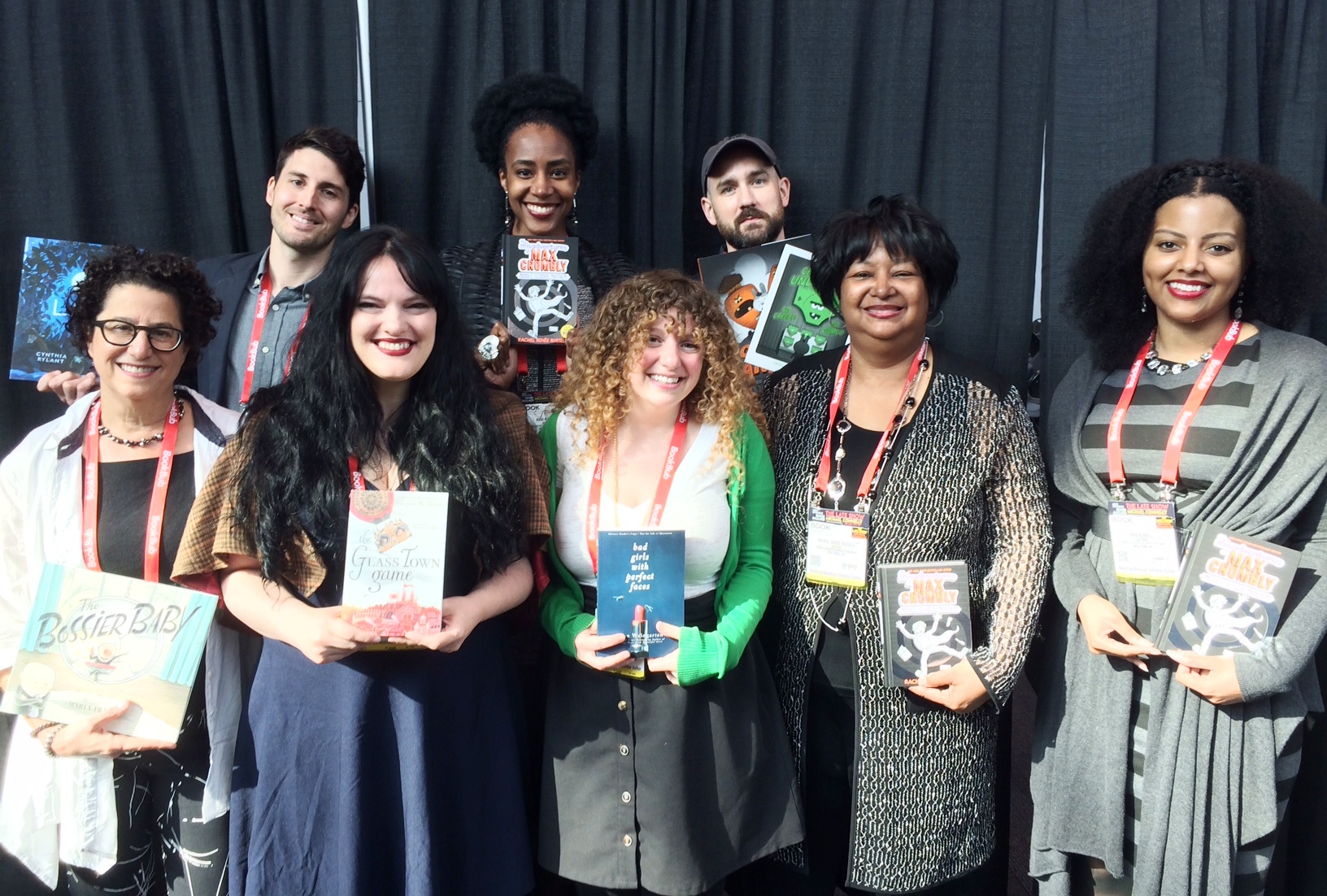 S&S kicked off Thursday with a breakfast for booksellers and librarians featuring eight authors and illustrators: (l.-r.) Marla Frazee (The Bossier Baby), Brendan Wenzel (Life ), Catherynne Valente (The Glass Town Game), Nikki Russell (The Misadventures of Max Crumbly), Lynn Weingarten (Bad Girls with Perfect Faces), Peter Brown (Creepy Pair of Underwear), Rachel Renee Russell and Erin Russell (Misadventures of Max Crumbly).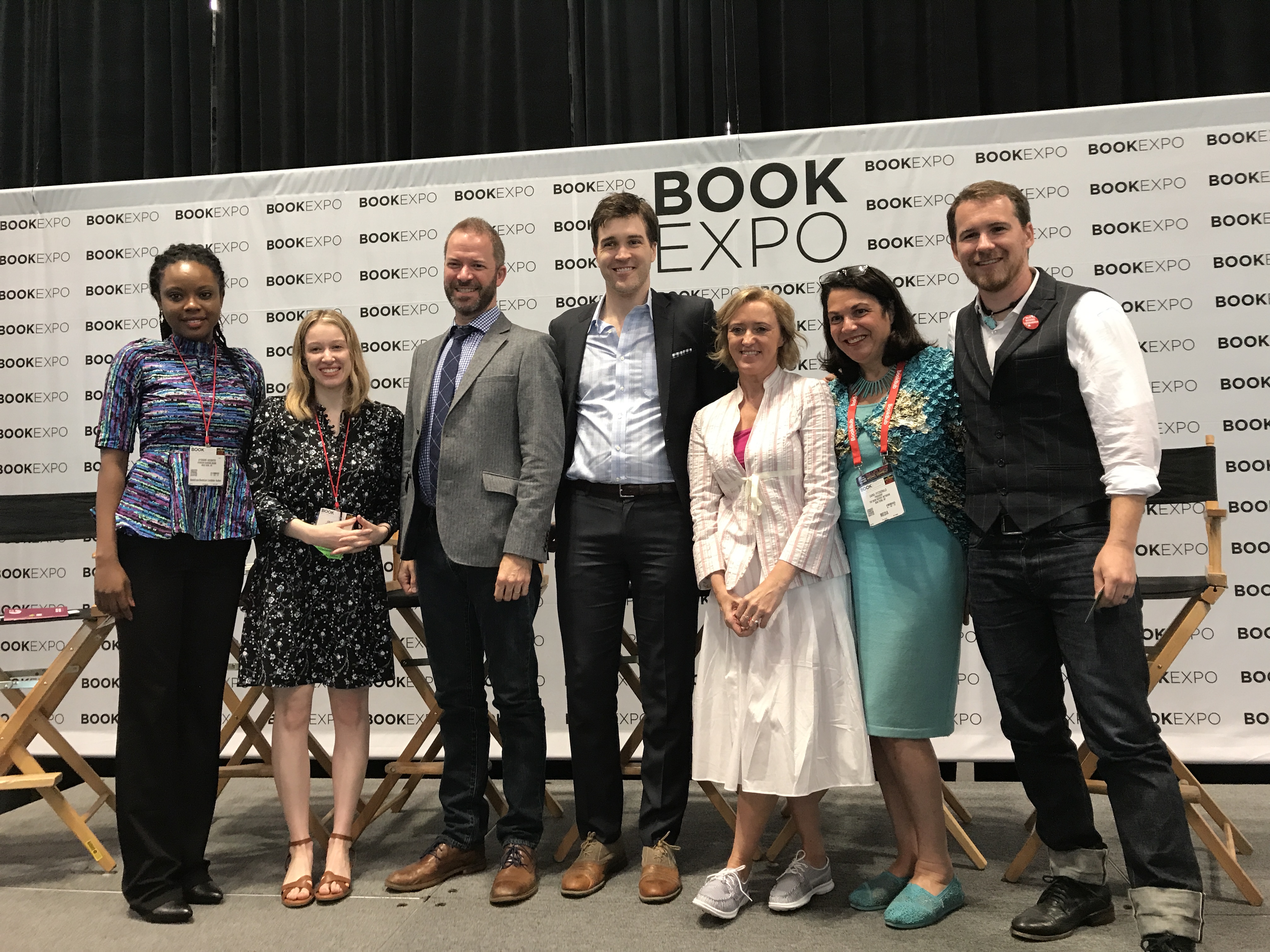 "Meet the Adult Editors Buzz Authors": (l.-r.) Ayobami Adebayo (Stay with Me), Chloe Benjamin (The Immortalists), Brendan Mathews (The World of Tomorrow), Daniel Mallory (aka A.J. Finn, The Woman in the Window), Liz Nugent (Unraveling Oliver), moderator Carol Fitzgerald, Gabriel Tallent (My Absolute Darling).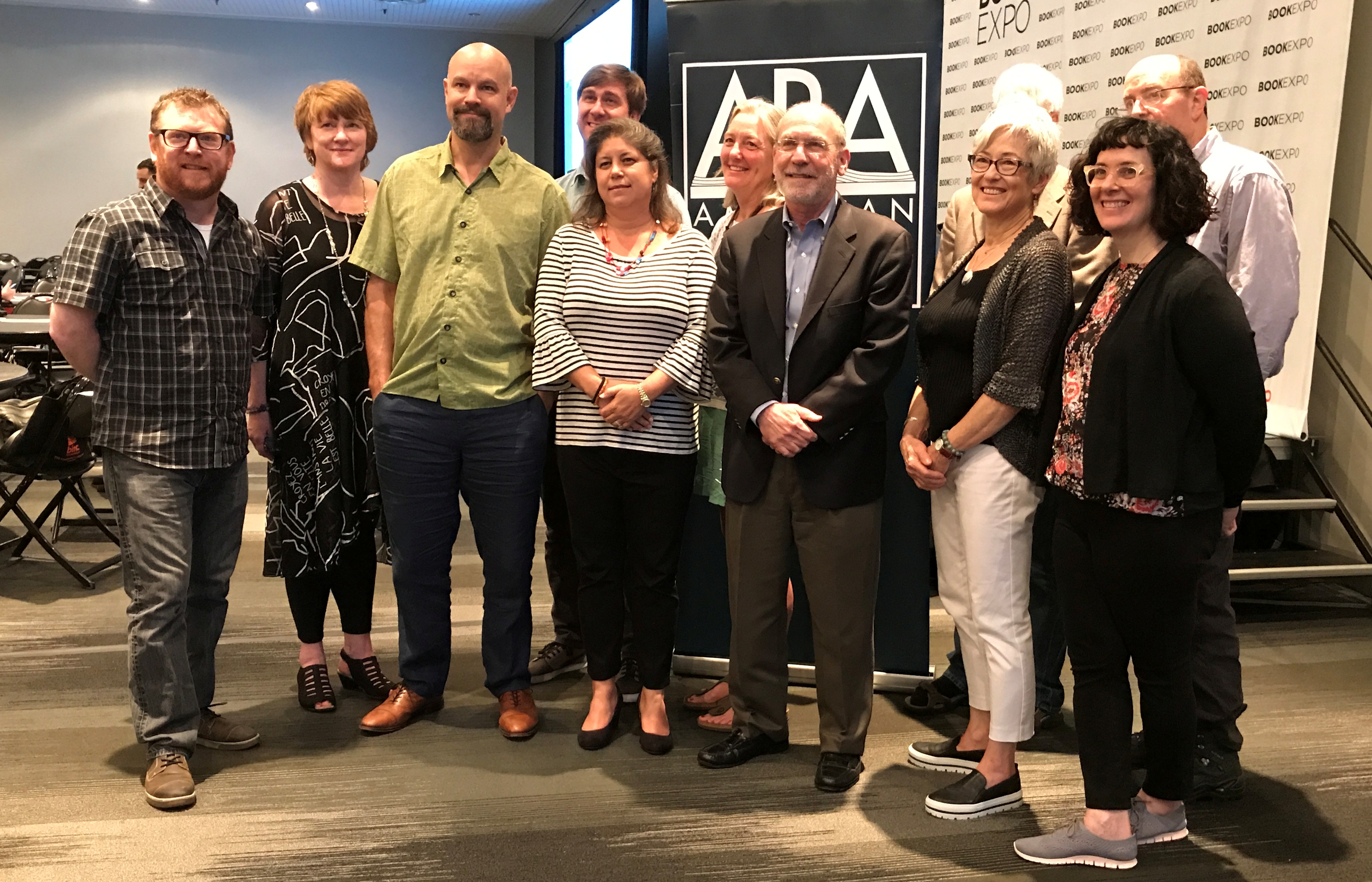 The American Booksellers Association board: (from l.), Robert Sindelar, Third Place Books, Seattle, Wash.; Valerie Koehler, Blue Willow Bookshop, Houston, Tex.; Chris Morrow, Northshire Bookstore, Manchester Center, Vt., and Saratoga Springs, N.Y.; Pete Mulvihill, Green Apple Books, San Francisco, Calif.; Jamie Fiocco, Flyleaf Books, Chapel Hill, N.C.; Annie Philbrick, Bank Square Books, Mystic, Conn., and Savoy Bookshop & Café, Westerly, R.I.; Bradley Graham, Politics & Prose, Washington, D.C.; Kris Kleindienst, Left Bank Books, St. Louis, Mo.; Jonathon Welch, Talking Leaves Books, Buffalo, N.Y.; Christine Onorati, WORD, Brooklyn, N.Y., and Jersey City, N.J.; and Kenny Brechner, Devaney Doak & Garrett Booksellers, Farmington, Maine.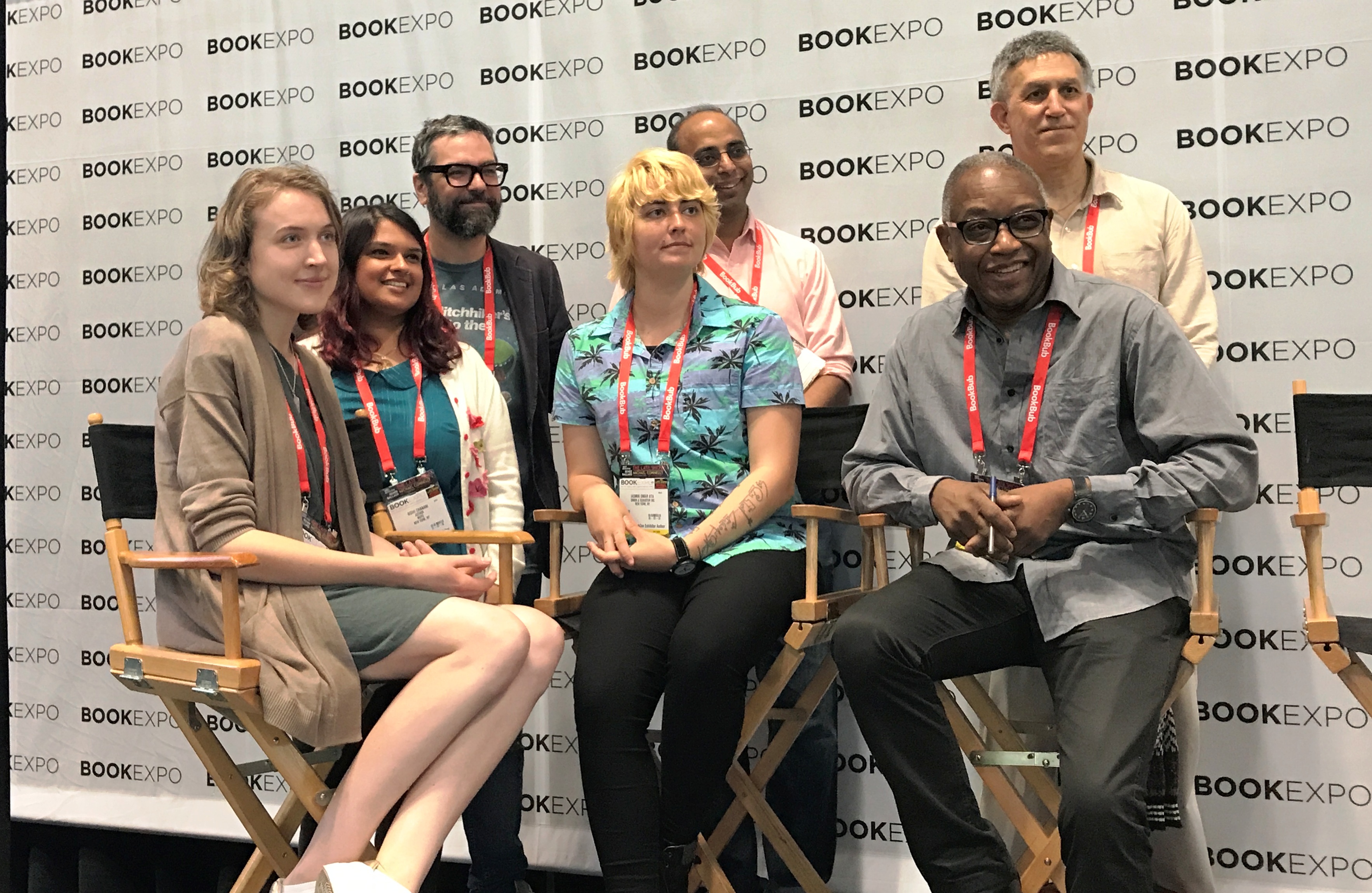 Discussing the Hot New Graphic Novels for Fall: (l-r.) Katie O'Neill (The Tea Dragon Society, Oni Press) Nidhi Chanani (Pashmina, First Second Books), Liniers (Goodnight Planet, Toon Books), Iasmin Omar Ata (Mi(s)handra, Gallery 13), Pratap Chatterjee (Verax, Holt), moderator Calvin Reid, Khalil Bendib (Verax)
| | |
| --- | --- |
| John Hodgman did his best Serious Author Face as he signed his upcoming Vacationland (Viking) | Jamie Ford getting ready to sign a stack of Love and Other Consolation Prizes (Ballantine) |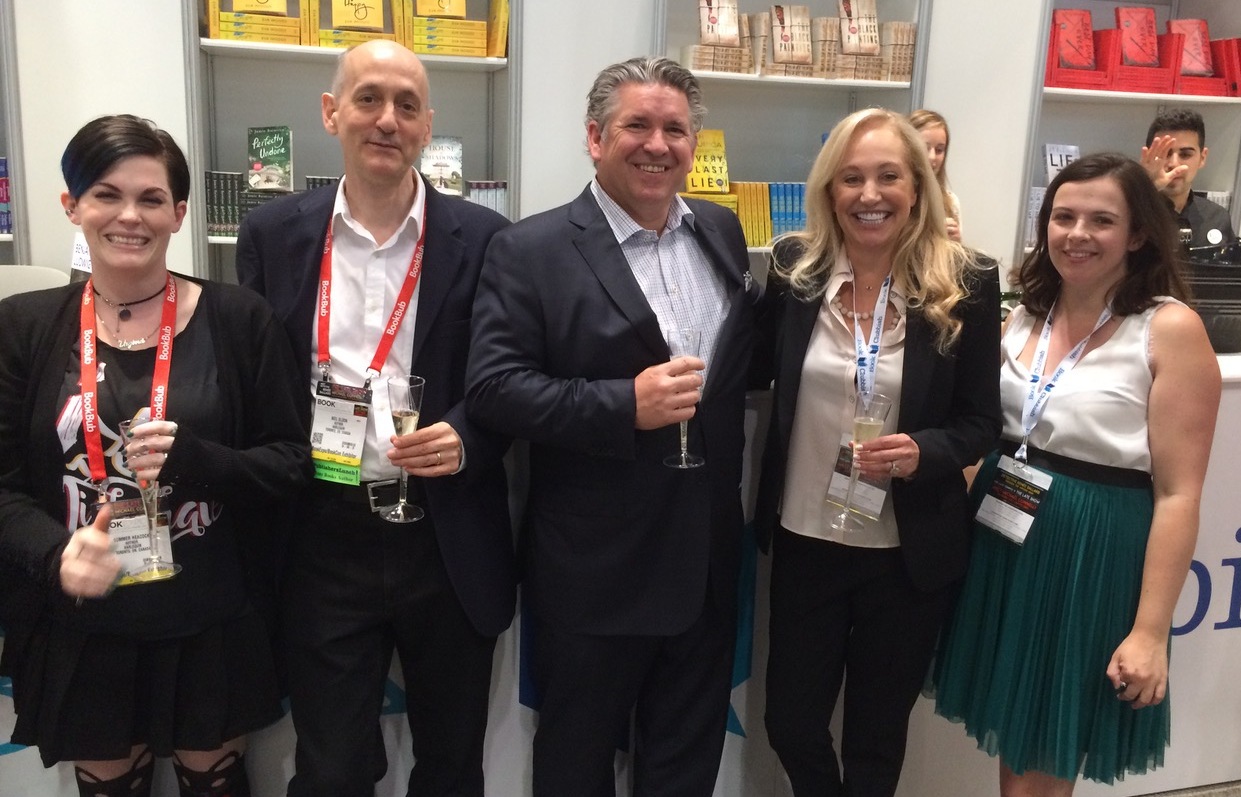 Harlequin CEO Craig Swinwood wrapped up Thursday with a champagne toast to celebrate the launching of three imprints: Park Row, Hanover Square and Graydon House. Pictured with Swinwood are (l.-r.) Summer Heacock (The Awkward Path to Getting Lucky), Neil Olson (The Black Painting), Kaira Rouda (Best Day Ever) and Eva Woods (Something Like Happy).