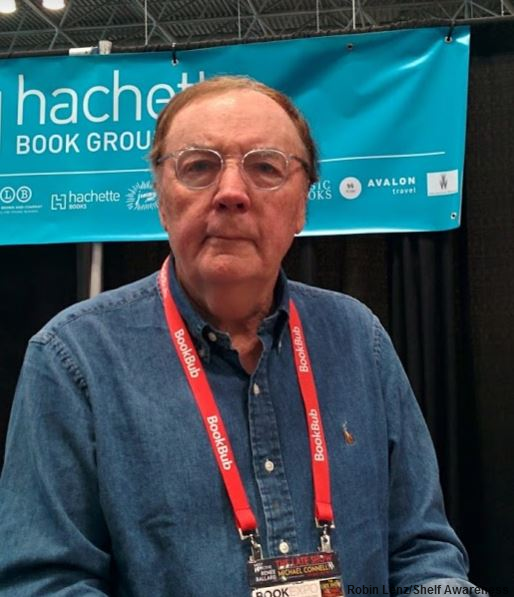 James Patterson at BookExpo last week.
For the third year in a row, James Patterson is giving holiday bonuses to independent bookstore employees--and this year he's adding $100,000 to the bonus pool, for a total of $350,000, American Booksellers Association CEO Oren Teicher announced at the Celebration of Bookselling luncheon at BookExpo.
Bookstore employees, publishing professionals, authors and bookstore customers may nominate bookstore employees of ABA members stores for Patterson bonuses, which range from $750 to $1,250 each. Winners of bonuses in 2016 are not eligible, but those who won in 2015 are eligible. Nominations may be made online here.
The bonuses will be distributed between December 1-18 and will be announced on the ABA's website.