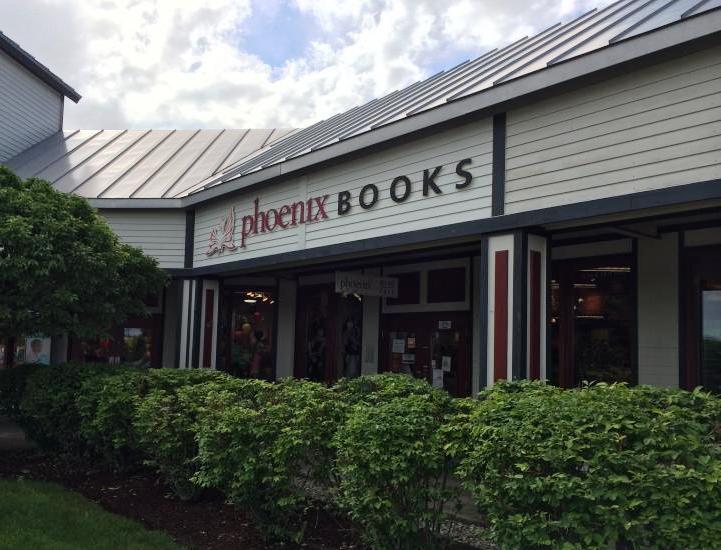 Phoenix Books Essex will relocate in late July to a larger space at 2 Carmichael Street in Essex, Vt., just around the corner from the store's current home. Founded in 2007 by Michael DeSanto and Renee Reiner, Phoenix Books has since added locations across the state in Burlington, Rutland and Chester, along with a sister store in Woodstock.
DeSanto reaffirmed the store's commitment to Essex, noting that the new lease is for 10 years or more. "We love this community, and our customers have been strong supporters of Phoenix Books," he said, adding that since the business has expanded, the original location needs more office, shipping/receiving and storage room, which the larger space will provide. It will also allow Phoenix Books Essex to increase inventory, expand bargain book offerings, explore the possibility of selling used books and better serve the community through partnerships with schools, offsite events and other local organizations.
Construction has already started under CedarLedge Builders with design by Joshua Nase. Reiner is supervising the construction and buildout on the space, which she says will include "a play area for children as well as lots of comfortable chairs for adults to review their book selections."
The new location also features higher visibility from Route 15. "Every car that goes by will see our signage and know there is an indie bookstore right here," said Reiner, noting that Carmichael Street features a number of locally owned businesses. "We think the local flavor of the pet shop and the restaurants are a good fit for us, and the new spot is just a short walk from our current location." With a variety of food and beverage offerings already available nearby, the new store will not have a café.
Since the current lease at Essex Outlets doesn't run out until the end of September, a quick and efficient move is anticipated. "We expect to close for less than a week during the actual move," said general manager Colleen Shipman. "And we have exciting plans in the works for a celebration of Phoenix's 10-year anniversary in the new space this September."
"Every so often," DeSanto observed, "a bookstore, or any business, must reinvent itself by rising up from the ashes of its older self to emerge as a newer, more modern and improved version of the original. So Phoenix will do over the summer of 2017."